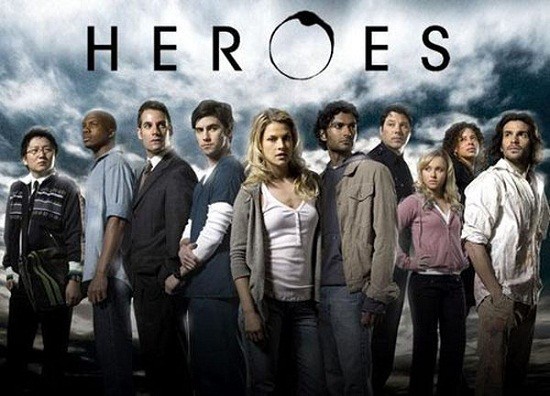 On Saturday night during the Olympic telecast, several viewers had a knee-jerk reaction when the NBC ran a promo for their upcoming TV series "Heroes Reborn". As the reality slowly sunk in that the NBC is planning to bring back "Heroes" (2006-10) as "Heroes Reborn" by 2015 in a 13-episode series, viewers started giving out mixed reactions.
"Heroes" will make a return as "Heroes Reborn" with original creator and executive producer Tim Kring at the helm. However, details on the storyline and characters are currently being kept under wraps.
The original series that premiered in 2006 chronicles the life-changing stories of a series of unrelated ordinary people, who discover they had superhuman abilities. As the saga unfolded running into four seasons that lasted till 2010, viewers learn that the Heroes are part of a grand plan that brought them together to change the world.
Rumor has it that the revival of "Heroes" by the NBC has a lot to do with Fox planning to bring back "24".
But there is much fear that "Heroes Reborn" may not be able to capture the audience the way "Heroes" did in its first season.
While "Heroes" first season had the audience in awe, one of the fatal flaws of the show - particularly in later seasons - was its inability to stick to one central idea, or at least one of any value.
"Heroes" by mid-season two had an increasingly convoluted plot where the viewers are treated with a Jerry Springer-style moral-of-the-story. But in reality, it felt like a lame attempt to hold the whole thing together, to give a meta narrative or deeper purpose to the whole mess.
While some of the audiences are thrilled about "Heroes Reborn", there are several doubts as well.
Here are some reactions on Twitter:
no! No! NO! Please just let it stay dead! #HeroesReborn http://t.co/fq9MerbVZi

— John Derivan (@RooksGameCorner) February 23, 2014
#HeroesReborn !!!!! So excited. This is the best news since..................I cant think of anything. It's incomparable!!!!!! — Trixie (@_JagerQueen) February 23, 2014
I am so on board with #HeroesReborn! Hopefully they've had time to consider their mistakes. And PLEASE bring Sylar back! #NBCReboots

— Chelsea (@CheloceanJK) February 23, 2014
Proving that nobody ever learns from their mistakes: #HeroesReborn. NBC what the actual hell are you doing. #NOPE — Katie Cullen (@Kiaxet) February 23, 2014
Wait. Seriously? #HeroesReborn? I have many feels. I loved the show. It just...it just started amazing and got worse and worse. Redemption?

— Damon (DAY-mun) (@siiilenttbob) February 23, 2014