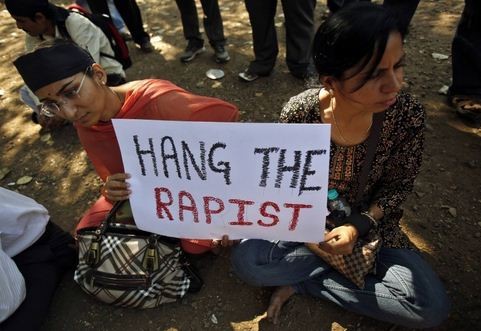 A week after the horrific rape and murder of three minor girls in Maharashtra's Bandhara district, no arrests have been made yet.
Amid the demands for the arrest of the culprtits, the inconsolable mother of the three girls is ralling for public hanging of the guilty. "I think the men who did this should be found at the earliest and hanged in public," she told CNN-IBN.She also blamed the police for being lethargy to take quick actions against the rapists and said her daughters could have been saved from this grievous incident if the police had taken the case seriously when they first filed the missing complaint.
"The first day when we filed the complaint, the police didn't act on it. Had they looked for the girls, my girls would have been found. This is nothing but negligence." Talking about the compensation announced by the Maharashtra Chief Minister Prithviraj Chavan she added, "No amount of money is going to bring my girls back."
The villagers alleged that the police made an attempt to treat the case as an accident even after the bodies were found. They added that it was only after their protests did the police jump into action. The preliminary investigation revealed that the three little girls were raped. Authorities are waiting for the medical report to know the exact cause of the deaths. Meanwhile, they have detained three suspects.
The incident happened just a few months after the Delhi gang-rape incident which shook the entire nation and raised nationwide protests. The corpses of the three minor sisters aged five, nine and 11 were found in a well near an eatery four days after the girls went missing from home. According to reports, the culprits may have lured the girls to to a distant place under the pretext of giving food.