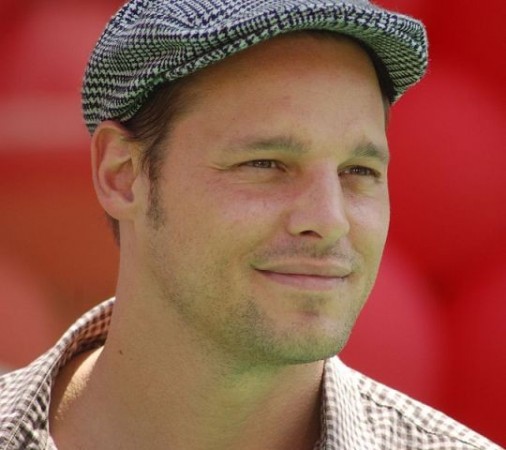 As the current season of "Grey's Anatomy" slowly nears its finale episode, the future of a number of characters is uncertain. While Sandra Oh's exit from the series has been confirmed, the previous episode showed Justin Chambers' character mulling the possibility of leaving Grey Sloan Memorial Hospital.
Chambers' character of Alex Karev is under tremendous pressure to pay off his student loans, and he is tempted by the possibility of a better life if he joins Dr Butthole's private practice.
"This is somebody who Alex [is] taken by what's going on with his life," Chambers told TVGuide. "This guy is still young. He's got cars, a nice office and a good job. What he does is easy. He could do it blindfolded. Alex thinks, 'Wow, maybe I could do this. I still have all these loans. I'm broke. Maybe I need to start possibly thinking of joining a private practice.'"
Alex realises that he should be focusing on making a bit more money, now that he is in a committed relationship with Jo.
"Especially now that he's in a relationship, he has a home now, maybe he wants to start a family and he wants to pay off these debts, he might want the money," Chambers said, justifying Alex's desire to join a private practice.
While Chambers might have strong reasons to push for Alex's departure from Grey Sloan Memorial Hospital, fans aren't too keen to see the bad boy doctor go.
"If Alex leaves Grey-Sloan Memorial, I'm leaving Grey's Anatomy. It's that simple. I can't lose any more characters," one fan wrote on Twitter, while another added: "Not even entertaining the thought of Alex Karev AKA Justin Chambers leaving Grey's Anatomy. I'm already losing one favourite."
The current season is the final for Oh, who plays Cristina Yang in the series. Cristina will be given a fitting farewell when season 10 ends, and speculations are rife that she will ditch Owen Hunt for former lover Preston Burke.
The synopsis of April 17 episode entitled "Go It Alone" stated that Cristina will ditch Owen ahead of a gala, and theories suggest that this is where she reconnects with Burke.
However, it is too soon to say if she would end up with Burke for good.
Grey's Anatomy" airs on ABC every Thursday at 9 p.m. EDT. The season finale will air on May 15.
(Edited by Vanilla Sharma)