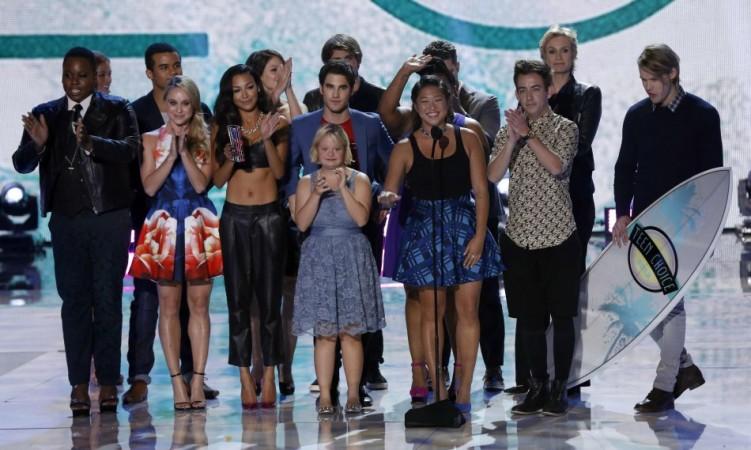 With several of its characters moving to New York City to follow their showbiz dreams, "Glee", the musical drama centred around a bunch of high school students, has decided to shift its base to the Big Apple.
Fox Entertainment's chairman Kevin Reilly confirmed the news to the media on Monday.
Up until now, the show revolved around McKinley High School in Lima, Ohio. But with characters such as Lea Michele's Rachel Barry, Chris Colfer's Kurt Hummel and Naya Rivera's Santana Lopez already in the Big Apple, the producers decided to shift filming to Broadway full time, New York Daily News reported.
According to reports, Blaine Anderson, played by Darren Criss, and Artie Abrams, portrayed by Kevin McHale, will be shifting to New York once they graduate, while others will leave the show. Some of the characters who leave the show are expected to have cameo roles in future.
"Some are going to be graduating and moving; creatively, it would be ridiculous that everybody moves to New York," Reilly said, according to E!News. "There will be some that will graduate and move on and they'll arc back in when we do special episodes. They'll always be a part of it."
"The way it's going to dovetail next season, we'll see some familiar faces coming around in some capacity. But for this season, there will be a graduation, several of the cast members will move on and a few others will go to New York."
Reilly added that Jane Lynch, who is currently the principal at McKinley, will remain on the show. The same is the case with Matthew Morrison, indicating a move to the Big Apple is on the cards for them as well.
"Glee" returns to Fox on Feb. 25, and next year's sixth season will be the last for the musical drama.