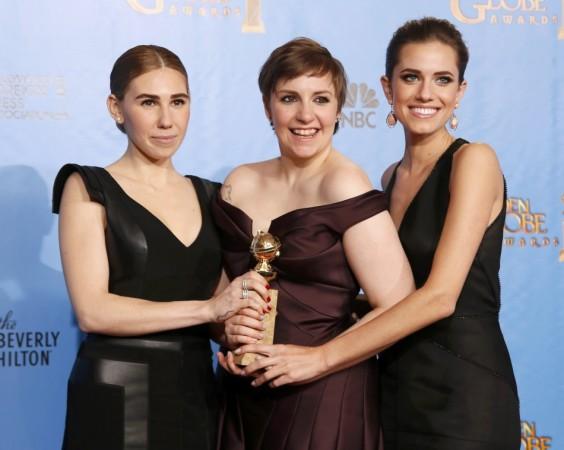 All those of you who have been waiting for the third instalment of the peppy, crazy, oh-so-21st-centurish series 'Girls', can finally take a look at what to expect in the upcoming episodes.
HBO has just released the trailer of the award-winning 'Girls' and it looks as promising as ever. Season three will reportedly comprise of 12 episodes; all of which ensure there is enough sex, heartbreaks, drama and craziness to keep you glued to the series.
A few notable cues we picked up from the trailer:
1. There is a road trip!
2. Andrew Ranner is returning as Elijah.
3. Ray still has the hots for Shoshanna.
4. Jessa discovers a friend of her is faking her own death to avoid hanging out with her!
5. Hannah is back with Adam and is seeing a therapist?!
6. Marnie is still coping with her break up.
Check out the trailer below:

The latest season of Girls is slated to premiere on HBO on 12 January, 2014.
The previous two seasons have earned the series quite some fame. The serial was nominated for the 64th Primetime Emmy awards in the Outstanding Comedy Series category in both 2012 and 2013. Lena Dunham, creator and actor, also won the Golden Globe 2013 for Best Actress in TV series.
The plot of 'Girls' revolves around the lives of a few 27-somethings, leading their chaotic lives in New York City. The series shot to fame for its relatability, quirky humor and portrayal of female friendship.