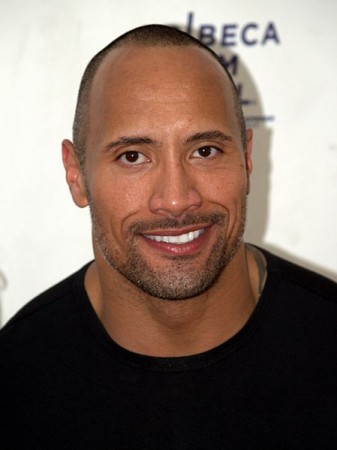 With the production of "Fast & Furious 7" underway, it is the first time that a behind the scenes photo of Dawyne Johnson aka The Rock has emerged online. The actor who plays the role of Luke Hobbs in the film is the new addition to the cast.
His behind the scenes photo, which was posted by co-star Tyrese Gibson, showed Johnson along with Gibson and Vin Diesel in Abu Dhabi, where the shoot of "Fast & Furious 7" is currently going on.
Gibson captioned the photo as, ""#Fast7 Set Pics.... Shout to my bros The Rock and Vin...."
Johnson has recently wrapped up the shooting for an epic drama "Hercules", in which he plays the title role.
Regarding his character Luke Hobbs in " Fast & Furious 7" Johnson suggested that he is going be hunter of men.
"I had a blast creating Hobbs. That was one of the most fun characters I've ever played. It's very close to me, by the way, close to the heart - that type of hunter of men," he revealed to Digital Spy.
Moreover, for the first time Johnson opened up about the death of Paul Walker and how the "Fast & Furious" team is coping with the loss.
"It's very important for everybody involved, of course. It's not easy, and it's a challenge when you have something like this, a beloved person. Paul, as you guys know, he was truly one of the good guys, a great dude, who didn't take himself seriously, loved what he did, understood the business of the business, Johnson revealed to Yahoo Movies
He further suggested that the production house is making all the efforts to honor Walker.
"You got the real deal, genuine guy when you got him. So it's important for everybody to creatively honor him in the best way that we possibly can."
Walker died in a car accident on Nov 30. The actor was known for his role as Brian O'Connor in "Fast & Furious" franchise.
"Fast & Furious 7" will be hitting theaters in April , 2015
[ED:VS]