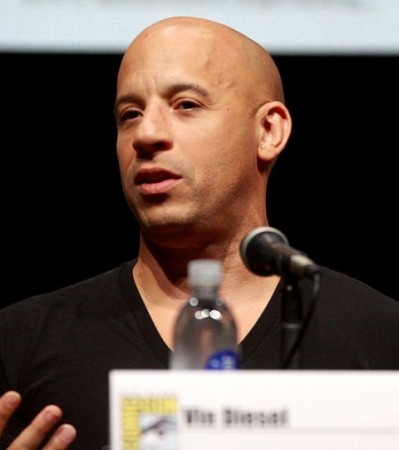 Vin Diesel, who plays the meaty role of Dominic Toretto in "Fast & Furious 7", released a video of himself training for what he calls the best fight scene in the film. Diesel is making sure that his fans get all the updates of the film before the release.
The 46-year-old actor took to his official Facebook account on 6 April and posted a video with his trainer Higgins. Higgins has apparently played a vital role in making the fight scene one of the best in the history of "Fast and Furious" franchise.
"The reason why we specifically have Higgins here is because many many years ago my brother Paul Walker introduced me to him," he said in a video, adding,: "He was Paul Walker's Jiu-Jitsu teacher, so I met him through my brother, it made all the sense in the world to invite him into our world, so he could put his stamp of approval on it because he knows how important it is for this film to be the best film in honor of my brother Paul Walker."
"Fast and Furious 7" production ramped up last week-after a long wait. The film's shoot was halted post Walker's sudden death. Walker passed away last year on 30 November in a car accident, while coming from a charity event, when his car bumped into an electric pole, thus bursting into flames. Walker was sitting in the passenger's seat of Porsche Carrera GT.
Much recently, Diesel also uploaded a poetic verse on his Facebook page in remembrance of the late actor.
Walker played the role of Brian O' Connor in the film. Before his death he had filmed a major chunk of his scenes. Reports have suggested that a body double will be used to complete Walker's remaining scenes.
"Fast and Furious 7" releases on 9 April 2015.
Watch Vin Diesel's fighting video here
(Edited by Vanilla Sharma)