The hype around "Dhoom 3" has reached a fever pitch with the release of the teaser of song "Malang" on Thursday. The 38-second long teaser featuring lead actors Aamir Khan and Katrina Kaif went viral on YouTube, getting more than 3 lakh hits in less than a day.
The release of the latest teaser came two weeks after the release of "Dhoom Machale Dhoom" which garnered more than 5.9 million views at the time of filing this story.
Touted as the most expensive song ever in Bollywood, "Malang" has Aamir and Katrina perform mid-air acrobatic dance. He is seen flying across the stage carrying a torch, similar to the scenes one sees at the Beijing Olympics.
Katrina, who looked gorgeous in "Dhoom Machale Dhoom" trailer, has gone a step higher in "Malang". She is seen in skimpy attires, including a skin-coloured outfit, but seemed to be in her element while performing a ring dance or spinning mid-air with only a rope to cling on to.
The song is reportedly made on a budget of ₹5 crore with about 200 professional gymnasts from the US being roped in. It is also reported that Yash Raj Films will release the music videos only when the film hits theatres.
The makers of the film are leaving no stone unturned to ensure it makes a good opening when it releases on 20 December. Aamir and Katrina recently they launched a range of merchandise and technology products as part of their film promotion at YRF Studios. The merchandise includes dolls of the actors based on their characters in "Dhoom 3" and 'Dhoom:3 The Game', which will be available on iOS and Android.
"Dhoom 3", directed by Vijay Krishna Acharya and produced by Aditya Chopra under Yash Raj Films banner, is the third installment of the "Dhoom" series. It also features Abhishek Bachchan and Uday Chopra.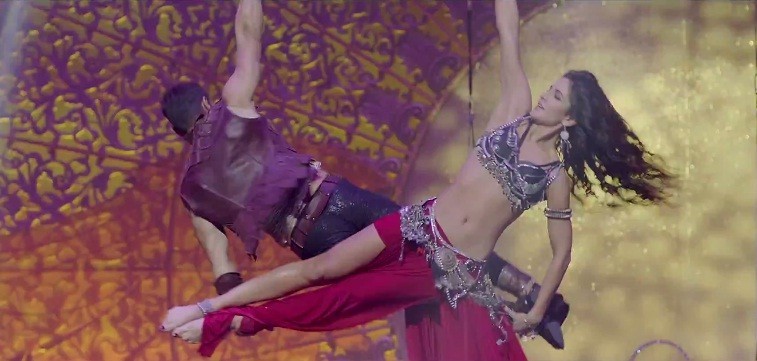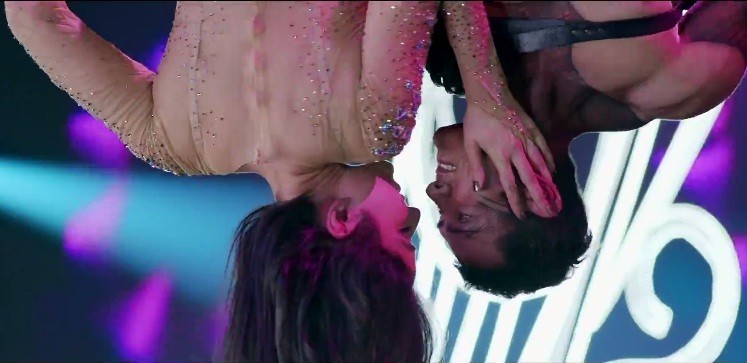 "Dhoom 3": Watch "Malang" Song Promo