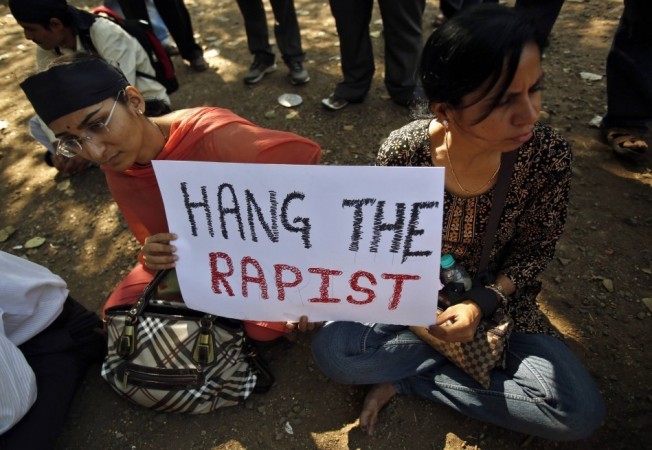 The father of the Delhi gang-rape victim has expressed outrage over the Juvenile Justice Board's (JJB) ruling on the youngest accused, saying that the teenager should be hanged.
On Monday, the board declared the youth as a minor as per his school certificates which stated June 4, 1995 as his date of birth.
Claiming that it would be a crime to let the juvenile offender go unpunished unlike the other accused in the case, he said, "The punishment should not be less even if he is a juvenile. They all deserve the same punishment. They all should be hanged," PTI reported.
The prosecution had asked for a bone ossification test which the board rejected asserting that there was no doubt about the authenticity of the school certificate. The certificate showed that the accused youth was 17 years, 6 months and 11 days old at the time of the crime.
The prosecutors said they would challenge the decision of the board in a higher court.
The family of the 23-year-old victim said they were shocked by the board's decision and have also decided to appeal in a higher court. "Right now it's like we've been given an electric shock; but we can't allow an electric shock to kill us. It will be a crime to let a man who committed such a heinous crime go scot free. We will go to court and appeal. We will do whatever we have to," the victim's father said.
The lone juvenile, who was alleged to be the most brutal of all the men involved in the Dec 16 incident, had raped the victim twice and pulled out her intestines with his bare hands.
He will now be tried separately before the board which could sentence him to a maximum of three years only.
The victim's brother also protested the board's verdict saying "The family is not ready to accept that the sixth accused get anything less than the death penalty."
"How can the family accept that the main accused is let off with a mere three-year imprisonment," he added.
He went on to say that the juvenile offender was the one who had coaxed his sister and her male friend into the bus and played a key role in the assault. He also expressed doubt over the authenticity of the school certificates and said that the juvenile's age should have been determined though medical examination.
Meanwhile, the fast track court in Delhi handling the trial of the other five accused has rejected Vinay Sharma's appeal for a bone ossification test to prove that he too is a minor.
The five suspects are facing charges for robbery, murder, kidnapping, gang rape and various other offences punishable under the Indian Penal Code.