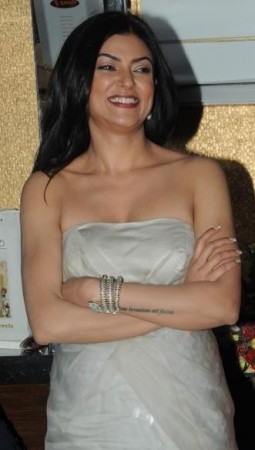 Gorgeous diva Sushmita Sen is expected to make an appearance in the upcoming episode of "Comedy Nights with Kapil."
The news of the former Miss Universe gracing the show comes right after AAP Chief Arvind Kejriwal's plan to exit made news.
The decision to bring in Sen was taken by the show's creative team after the cast was left in a neck deep crisis with the politician's sudden exit.
However, Sen's appearance on the show can only be confirmed after the shoot for Friday night episode. If not Sen, then the "2 States" team Alia Bhatt and Arjun Kapoor will make an appearance on the show, informed a source to The Times of India.
The source further added that if Bhatt and Kapoor shoot on Friday, then Sen might be slotted for the next episode which will be shot on 14 April or vice-versa.
Generally celebrities appear on "CNWK" as guests to promote their upcoming movies, however for Sen, it will be a different affair.
"Viewers must have noticed that in the recent past, we have had a good mix of celebs like Vijendra Singh and Jwala Gutta, Tushar Kapoor and Jeetuji on our show. On the same lines, we approached Sushmita and turned out that she's a huge fan our show. She readily agreed to come over. Sushmita is one of the rare combinations of wit, beauty and intellect and we're sure it'll be one pataka of an episode," a source told DNA.
This year marks an important phase for the actress as she is set to make a comeback along with Aishwarya Rai Bachchan in a Prahlad Kakkar film. She has also signed a Bengali film titled "Jodi Emon Hoto" (What if it had happened) and is also starting a new fitness concept called Aerial Silk.
Photo credit: Twitter
ED: AJ