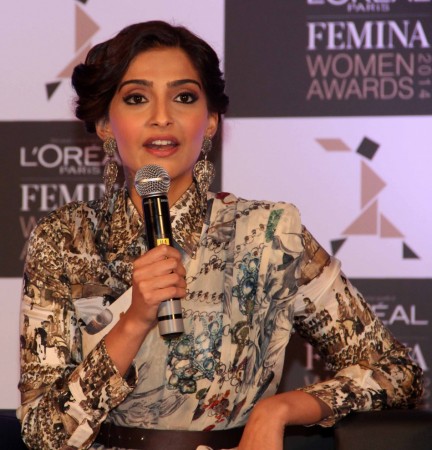 While the entire nation has been swayed by Kapil Sharma's gigs on "Comedy Nights with Kapil" for nearly a year, actress Sonam Kapoor is totally clueless of the comedian and his popular show.
In recent times, almost all Bollywood films have done their promotions on Sharma's "Comedy Nights with Kapil" (CNWK), prior to their release. But when it came to "Bewakoofiyaan" promotions, the film's lead actress Kapoor surprised, or rather shocked, many with her ignorance about the showbiz industry.
Kapoor, known for her fashion sense, appeared quite lost when it came to the comedy show, which has consistently been at the top slot for quite some time now.
Kapoor's "Bewakoofiyaan" co-star Ayushmann Khurrana pointed out the actress was not aware of comedian Sharma or his popular show.
"We went on 'Comedy Nights With Kapil' to promote our film and Sonam asked what is this show about. She wasn't aware about the show. It's the most popular show, but she was unaware. Sonam doesn't watch TV," Khurrana told The Times of India.
When confronted on the same, Kapoor admitted it and stated that she was not an avid television viewer.
"I don't watch TV. That's why I was not aware about the show. I should watch television because it's awesome. Whenever I get time I try to watch shows on my laptop," Kapoor said.
The actress further revealed that she has not even watched her father Anil Kapoor's successful show "24". Season one of the show was aired last year.
However, the "Bewakoofiyan" team did make an appearance on CNWK, and Kapoor looked gorgeous, donning the traditional look in a Gaurang Shah blue lehenga for the episode.