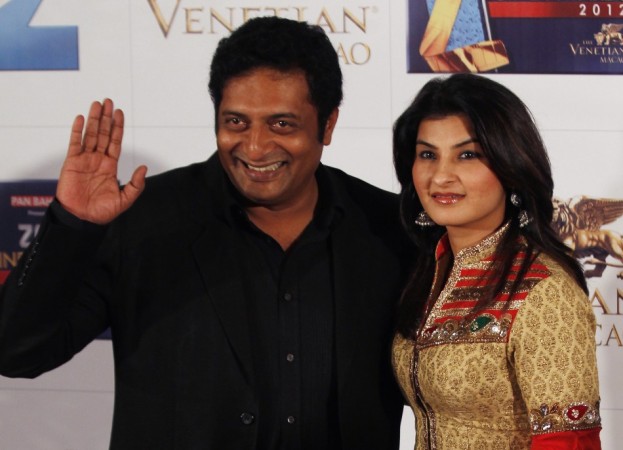 The recently released Tamil film "Chennaiyil Oru Naal" has received positive reviews from critics.
"Chennaiyil Oru Naal (CON)" is a racy thriller that boasts of an ensemble cast - Sarathkumar, Prakash Raj, Radhikaa Sarathkumar, Cheran, Prasanna, Parvathy Menon and Iniya.
The movie is a remake of superhit Malayalam film "Traffic," which is based on the idea of organ transplantation. Directed by Shaheed Kader, the film has multiple stories that are entangled around one particular incident. It is based on actual events that happened in Chennai a few years ago. Popular actor Suriya has a cameo role in this film.
Here is what the critics have to say about the movie.
Haricharan Pudipeddi of Indo-Asian News Service said, "The film may be another racy thriller where all characters race against time, but it scores high on deft presentation and emphasis on the importance of organ donation. Except for one major flaw featuring a leading actor in a cameo, CON stands apart as a film to look forward to."
Heaping praises on the actors, Haricharan said, "This is one of the biggest multi-starrer films in the history of Tamil cinema, yet all actors share equal screen presence. While not everybody shone in his or her role, in the main, the actors performed commendably."
His verdict: "For once, this is worthwhile alternate cinema that deserves the time audiences will give it."
According to Behindwoods Review Board, "The movie serves as a nice platform to educate the audience about the novel concept of organ donation. It does so through an action-packed premise which also tugs at our heart strings, as a police car has to deliver a heart from Chennai to Vellore just in time to save the life of a 13-year-old girl."
Commending the efforts of the director and the film's writer, Behinwoods said, "The script is the main selling point of Chennaiyil Oru Naal and kudos to the director Shaheed Kader and the screenplay writers Bobby-Sanjay and Ajayan Bala."
The board's verdict: "Definitely worth a watch for its novel intent and the way it has been presented."
Bhama Ravi of India Glitz said that the film "tells you that accidents can happen to anyone and cause a chain reaction, and makes a strong case for organ donation."
"The climax is everything a commercial pot boiler can come up with. You enjoy the movie thoroughly thanks to some slick editing by Mahesh Narayan and slicker camerawork by Shehnath Jalal."