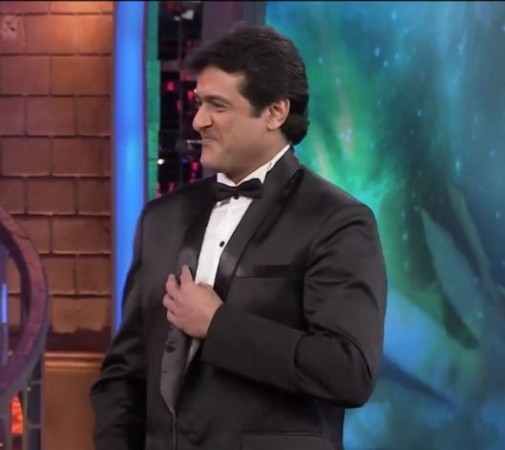 "Bigg Boss" reality show contestant Armaan Kohli, infamous for his angry bouts, has a shady past which not many know of.
Armaan, an actor by profession, has not been able to make his mark in the film industry. But he did have his fair share of girlfriends.
The actor at one point dated television actress and model Moon Banerjee.
Not many know that the actress was in an abusive relationship with Armaan. A report by Lehren TV stated that Armaan had physically abused her girlfriend in 2008 and ultimately got arrested for the same.
Armaan had grievously harmed Moon in a state of intoxication while they were holidaying in Mauritus. Armaan's friend and former "Bigg Boss" contestant Dolly Bindra was also present at the scene with her husband. The report alleged that Armaan had apparently beaten up Bindra too when she tried to intervene.
Armaan was taken into police custody and reports also showed his arrest warrant. The actor in his violent streak had also attempted to commit suicide. He was released only after he had submitted a written apology for the same.
He had dimissed the reports saying they were fabricated and added that Bindra had lied, Mid Day had reported.
Another video about the actor's abusive actions is also available wherein aspiring actress Divya Pandit had accused him of the casting couch. As per Pandit, the "Jaani Dushaman" actor had misbehaved with her after calling her to his place on the pretext of a screen test.
The sensational revelation presents an alarming trait of Armaan's personality but also highlights the risk factor in the close friendship between him and Tanisha Mukherjee, another contestant of the reality show.
Armaan's outbursts and rude behaviour with Tanisha has gained prominence on the show. Recently, the show's host Salman Khan had intervened in the issue and advised Tanisha to defend herself againt Armaan's ways.
Armaan, son of producer Rajkumar Kohli, had also dated actress Ayesha Jhulka for several years before parting ways. It is rumored that Ayesha's decision to leave films at the peak of her career may have been influenced by her relationship with the actor.
Other than being abusive, Armaan had also been booked for charges in a hit-and run case in 2002. He had allegedly rammed his car into a biker in an intoxicated state and was arrested only to be released on bail.