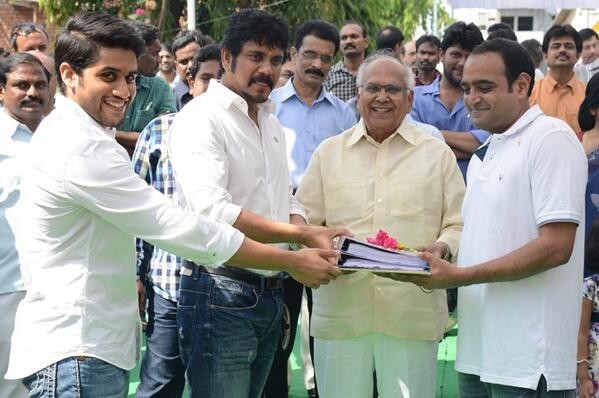 Nagarjuna's "Bhai", which released on 25 October, has received negative reviews from critics.
The film's plot: Bhai (Nagarjuna) is a trusted henchman of a Hong Kong-based don David (Ashish Vidyarthi). Bhai is sent on a mission to kill undercover cop Arjun (Tamil actor Prasanna) in Hyderabad. When he uncovers the cop's identity, he finds out that Arjun is his brother.
Bhai decides to protect his brother from David and his gang. How he rescues his brother forms the crux of the story.
Directed by Veerabhadram Chowdary, "Bhai" has Richa Gangopadhyay as the female lead. The other cast members include Sonu Sood, Brahmanandam, Rahul Dev and Jayaprakash Reddy in significant roles.
Here is the review roundup of "Bhai"
Sangeetha Devi Dundoo of The Hindu says, "Unfortunately, Bhai is an ordeal to sit through unless you're interested in punch lines."
"Nagarjuna is the only silver lining in this film, shouldering the proceedings with his charm and earnestness. Richa Gangopadhyay struggles in a role that makes her appear downright silly. Prasanna's brief role begins with much promise only to be reduced to a prop."
Sandeep Atreysa of Deccan Chronicle says, "The movie banks on three things- Nagarjuna, comedy and family sentiment. The first part appears to be a drag, with back-to-back songs interrupting the narration. The heavy dosage of sentiment in the latter half puts you off and as the movie progresses, it turns predictable too."
Mahesh S Koneru of 123Telugu says, "The plot is quite stale and predictable. There is no emotional depth in the proceedings. The film could have used three themes strongly. 1. Father - son conflict 2. Brother - sister sentiment 3. Romantic track between Nagarjuna and Richa. Sadly, none of the above themes have been utilised effectively."
Talking about performances, Indiaglitz says, "Nag's confident act is praiseworthy but there is visible lack of depth in his performance. He seems to sleepwalk through the role, which was ill-written in the first place. The look is good, the diction is alright, what falters is the choreography. He could have been shown with enough care in the action sequences, all of which fall flat."
"Prasanna has a good screen presence. He should have been given a few scenes, importantly a scene involving him and Nag alone. There is no emotional bond between them. Sonu Sood is at his usual best. Others are wasted in ill-executed roles."
According to Gulte, "He [director] has concentrated more on unnecessary stuff like punch dialogues and hero elevation scenes. Those scenes and dialogues are not good too. Hence, the film ended up as a horrible affair that will test anyone. Nagarjuna fans and masses also will be disappointed with this."
Verdict: A big disappointment
The action-comedy entertainer had a solo big release across the globe. While critics have given negative feedback about the film, it remains to be seen if the Nag starrer will be able to impress the audience.