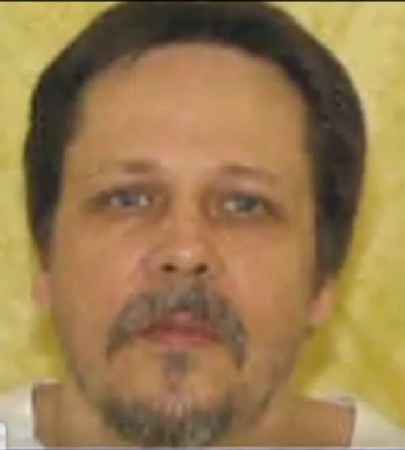 In a barbaric incident that has generated much criticism online, an Ohio convict's death sentence has turned into a national horror. The convict's 25-minute long painful death has once again opened the debate on capital punishment.
Dennis McGuire, the condemned Ohio inmate, appeared to gasp several times and even fell on the floor making loud snorting, agonizing noise before he breathed his last. Report of his execution on Thursday has sent in shivers of shame among the public.
Ohio officials used intravenous doses of two drugs - the sedative midazolam and the painkiller hydromorphone - to put McGuire to death for the 1989 rape and fatal stabbing of a pregnant woman, Joy Stewart. The problem lay in the fact that despite much opposition, the Ohio authorities used a 'combination of drugs never before tried in the US', the NY Daily News reported.
After being administered with the lethal dose, McGuire remained still for about five minutes. However, he then started emitting loud snorting sounds in agony that lasted for over 20 minutes, during which he opened and shut his mouth several times, attempting to speak something, the report detailing the final hours of the convict, noted.
The execution of McGuire, 53, has been the longest one, since Ohio resumed capital punishment in 1999. The botched execution is bound to fuel a new round of federal lawsuits over Ohio's injection procedure. While McGuire may have not been so 'lucky', his barbaric death is expected to make the state take certain damage control measures, especially as there are five more death row convicts; with the next one scheduled for 19 February.
As the incident is gaining much attention the world over, the McGuire family is expected to sue the state for botching up the final hours of him and making it so painful.
Twitter was abuzz with angry reactions to the incident, with some calling it 'shameful' 'barbaric' and 'horrendous.'
Horrendous story of a botched Ohio execution http://t.co/nnWRlGtkoP

— Markham Nolan (@markham) January 17, 2014
I wonder how this barbaric execution in Ohio can meet 'The Evolving Standard of Decency? RT Ohio killer's (cont) http://t.co/UcVj45A4G3 — Bianca Jagger (@BiancaJagger) January 17, 2014
Lawyer calls 24-minute execution process a "failed, agonizing experiment by the state of Ohio." http://t.co/MuDsqmomAM

— Jim Roberts (@nycjim) January 17, 2014
Last words of US man executed last week: "I feel my whole body burning" – http://t.co/R3phH38HSc — James Ball (@jamesrbuk) January 13, 2014