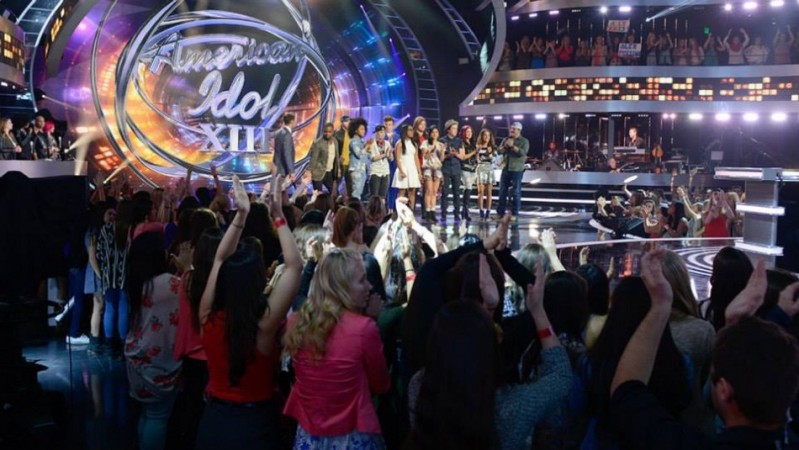 The "American Idol" 2014 elimination on Thursday could come as a shock to many for the simple reason that Emily Piriz, a daring talented contestant was sent home, reducing the number to 11. Keith Urban had said after Wednesday's performance that she would make it to the top 11 but it turned into a farce as he didn't come to her rescue when she was placed in bottom three on Thursday.
Emily Piriz sang "Let's Get Loud" by Jennifer Lopez, who is one of the judges of the show, on Wednesday. Her stage presence was good and her performance was decent too but she seemed to have failed to convince the Americans, as she was placed in bottom three based on votes by the public.
It was revealed after counting 70 million votes that Emily Piriz, MK Nobilette and Jena Irene were in the bottom three after getting least American vote. Jena was declared safe, after which Emily was made to sing for the save. She sang Grace Potter's "Stars", and it was good but judges were not in the mood to save her.
Many may argue that Emily deserved to stay in the competition after her decent rendition of JLo's song on Wednesday and Grace Potter's "Stars" for the save, but Americans thought she should leave and so too the judges. Even Keith Urban, who said she would make it to the next round the other day, didn't come to her rescue.
The elimination night saw American Idol season 11 winner, Phillip Phillips hit the stage with his new single, "Raging Fire" and Irish band Kodaline also performed.
Next week will see the remaining 11 contestants - Dexter Roberts, Malaya Watson, Ben Briley, C.J. Harris, M.K. Nobilette, Majesty Rose, Jena Irene, Alex Preston, Jessica Meuse, Sam Woolf, Caleb Johnson - will take the stage again for Songs of the Cinema episode.