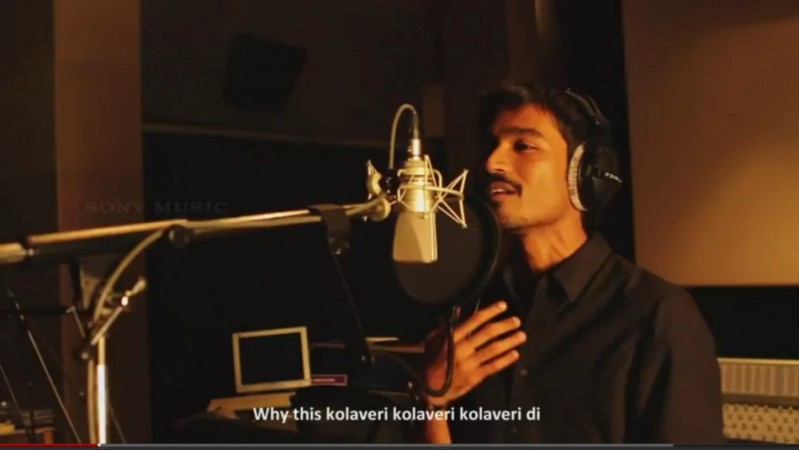 Dhanush starrer "Ambikapathy", the Tamil dubbed version of Bollywood film "Raanjhanaa", made a good start at the domestic box office.
"Amibikapathy" was released across 250 screens in Tamil Nadu, the biggest ever opening for a Tamil dubbed film. The film had an impressive start on the first day fetching ₹1.17 crore, thanks to positive reviews and the frenzy around the Dhanush film.
The collections dropped on Saturday (29 June) with the film making only ₹87 lakh, but it picked up pace again on Sunday raking in ₹1.24 crore. The total collections during the first weekend stood at ₹3.28 crore.
"#Ambikapathy - Gross figures- Friday- 1.17 Cr Sat - .87 Sun - 1.24 Total = ₹3.28 Cr. Impressive opening 4 a dubbed film," film critic and trade analyst Taran Adarsh tweeted.
However, the film failed to post better collections than Siddharth starrer "Theeya Velai Seiyanum Kumaru (TVSK)" which made approximately ₹5.90 crore in the debut weekend at the TN box office. "TVSK" continues to rule in Chennai markets despite new releases including "Ambikapathy", "Annakodi" and Telugu film "Balupu".
Chennai Box-Office (June 28 to 30)
1. TVSK
2. Ambikapathy
3. Balupu
4. Annakodi
5. Yeh Jawani Hai Deewani.
"Ambikapathy" Overseas Markets
"Ambikapathy" did not open on a good note in the US. The romantic drama failed to impress the audience and collected just ₹2.11 lakh from 11 screens there.
"AMBIKAPATHY [Tamil]: In its opening weekend, the film has collected $ 3,544 [₹ 2.11 lacs] on 11 screens," film critic and trade analyst Taran Adarsh tweeted.
Unlike the dubbed version, the original Hindi film "Raanjhanaa" is doing fantastic business in the overseas markets including US-Canada and UAE-GCC regions. The film's collections have been average in rest of the places. Overall, "Raanjhanna" did well in overseas markets.
The Dhanush-Sonam Kapoor starrer is nearing the ₹50 crore mark at the domestic box office. Till last Sunday (30 June), the film netted ₹45.63 crore. The release of Bollywood film "Ghanchakkar", starring Emraan Hashmi and Vidya Balan, did not lower "Raanjhanaa" collections.