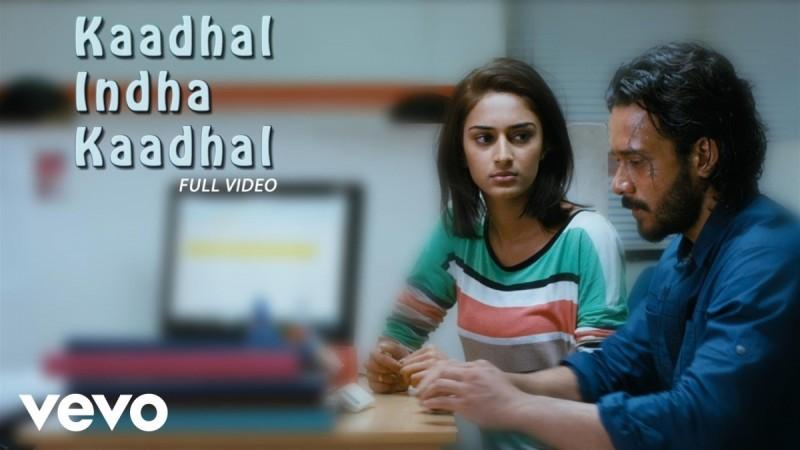 Bharath's new film "Ainthu Ainthu Ainthu" (555) has received positive reviews from film critics, who have deemed it as an interesting romantic thriller that is worth a watch.
"Ainthu Ainthu Ainthu" was slated for release on 15 August (Independence Day). But, the film's makers decided to release it five days ahead on 10 August, thanks to the delay in the release of Vijay's "Thalaivaa" in Tamil Nadu.
Directed by Sasi of "Poo" fame, "Ainthu Ainthu Ainthu" is a story about Aravind (Bharath) who suffers a serious brain damage in a car accident. He is somehow convinced that he lost his lover Liyana (Mirthika) in the unfortunate accident, but his brother played by Santhanam swears that the girl did not even exist. What follows on is showed with lot of suspense and action. There are some twists in the film to engage the audience.
The Bharath starrer made it to the theatres without much hype or publicity. But the film has received positive feedback from critics.
Here is what the critics have to say about "Ainthu Ainthu Ainthu".
Behindwoods Review Board says, "Sasi is a master teller when it comes to narrate a story about love and its finer aspects and there would always be a kind of poignancy in them. 555 is no exception. In Arvind Sureshkumar's story, Sasi has also used a lot of action and suspense to drive home his point. There are adequate twists and turns in the narration to make the audience engrossed in the enterprise."
Prashanth Reddy of Desimartini says, "A few minutes into the film, I smugly told myself how I expected it to end; my predictions couldn't have been more wrong. That's the one thing about Ainthu Ainthu Ainthu that I love: it always kept me puzzled about the happenings and continuously piled mounds of absurd as it moved forward."
"The kind of epic back story and sentimentality it lends its antagonist is sheer rip-roaring awesomeness. The non-linear screenplay is a huge plus in making the film interesting."
According to Indiagltiz.com, "Bharath has put his heart and soul in this movie, making it worth the wait. His transformation from an urban cool dude to a steel gritted toned angry hunk is amazing, even though the justification for his clenched body is never shown in a convincing manner. All said, this might be the movie that could bring back him to the limelight again. The rest of the cast are adequate enough to fill their roles neatly."
Verdict: Worth a watch