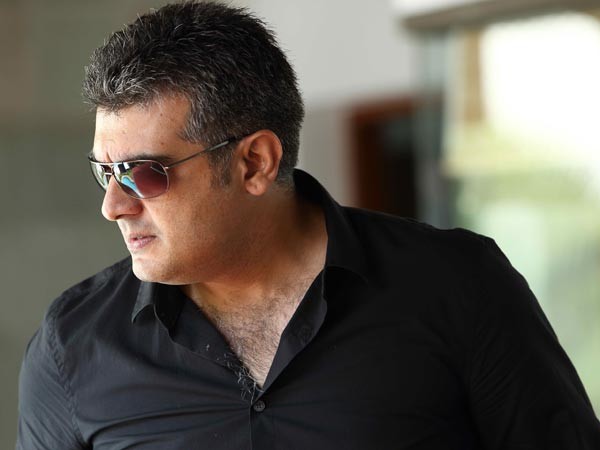 Ajith's Aata Arrambam (aka "Aata Arambham") has got mixed response, but mostly positive, from critics.
The film's story revolves around Ashok Kumar (Ajith), a former member of an anti-terrorist squad, who unearths a scam regarding faulty bullet proof jackets that kills his friend Sanjay (Rana Daggubati). Sanjay's sister Maya (Nayanthara) and hacker Arjun (Arya) help him achieve his goals.
The film boasts of an ensemble cast including Taapsee Pannu, Mahesh Manjrekar, Atul Kulkarni, Akshara Gowda, Suman Ranganathan, Krishna, "Aadukalam" Naren" and Kishore.
Directed by Vishnu Vardhan of "Panja" fame, "Aata Arrambam" is deemed as a stylish entertainer that will impress Ajith fans. The film's music is composed by Yuvan Shankar Raja. The Telugu dialogues have been written by Ghantasala RK. "Ghantasala RK Dialogues in #Telugu #Arrambam packed more punch than its Tamil original. People are enjoying & applauding," tweeted Andhraboxoffice.
The film is written by Vishnuvardhan and Subha. Cinematography is handled by Om Prakash and editing is done by Sreekar Prasad.
"Aata Arrambam" is expected to do well at the box office despite clashing with new Telugu releases. The Tamil version titled "Arrambam", which released on 31 October, turned out to be a blockbuster.
Here is the review roundup of "Aata Arrambam"
According to Indiaglitz, "Ajith has done a truly great job in the movie - more than a hero (or anti-hero, as he is cast), he has performed as the typical character that Subha and Vishnuvardhan have conceived. Carrying himself at ease in the contradicting roles he plays in both the halves of the film, Ajith proves his worth once again as an excellent actor."
"Nayanthara who comes around as his ally has added the right amount spice wherever required. The actress seems to have distinctly matured from her 'Billa' days, though. The romance that Arya and Taapsee share is cute, bubbly and keeps the movie going forward on a lighthearted note. Though Rana Dagubatti and Kishore are cast on brief roles, their characters are pivotal and support the crux of the story strongly."
According to 123telugu, "'Aata Arrambham' banks too much on Ajith's screen presence and the actor doesn't disappoint. He may not dance like a dream or look fit, but he makes up for all that with his daredevil stunts and screen presence. The second half in particular drags too much and the climax is quite disappointing. Aata Arrambham is not a bad film at all, but it could have been so much better and riveting."
APHerald says, "Despite having a good storyline, the poor execution makes it uninteresting. If the screenplay would have been more gripping, we could have witnessed a promising thriller. On the whole, an uninteresting action- thriller that pushes its viewers to have a sigh of relief when the film gets over."