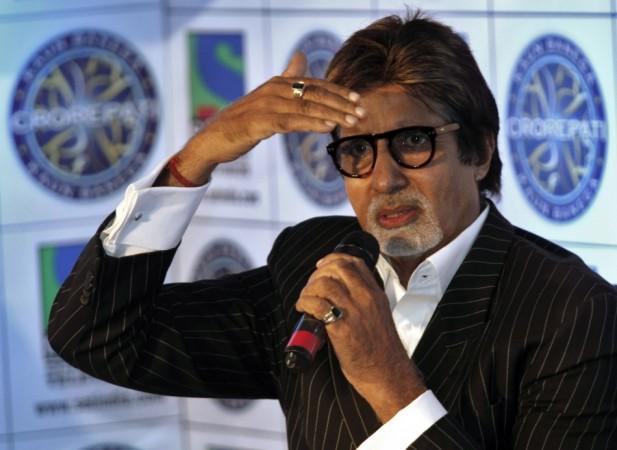 Megastar Amitabh Bachchan is once again back on the small screen with season 6 of his superhit television reality show "Kaun Banega Crorepati". The hot seat van of the show was unveiled in Mumbai on Wednesday.
At a recent press conference, the 69-year-old spoke about several topics related to the show, not leaving his personal life out.
Talking about his granddaughter Aaradhya, Big B said that she is the one who misses him the most when he is away on shooting schedules.
On being asked who he think is the one behind his constant hiccups during the event, he briskly answered, "Yes I do get about four to five hiccups in a day. I'm sure many people think about me, but I think my granddaughter (Aaradhya Bachchan) misses me a lot."
"After, I'm done from here I will go and meet her," he said.
Bachchan also talked about a lot of other issues concerning him and his family.
In an exclusive chat with Headlines Today on the sets of KBC, Big B opened up about his family's relationship with the Gandhis, the ups and downs in his career and a lot more.
Talking about the rapport between the two families, which were once said to be very close, he said, "There is no anger, no angst. We're still pretty normal."
"In my mind there is no change. I will always respect them. We meet them sometimes at public functions."
However, he admitted that his name in the Bofors scam, which has now been cleared, had distressed him and given him many sleepless nights.
"I would be walking on the street or shooting and people would abuse me. They would call me a traitor," he said. "We have been through all that. I could take it because I had a family that stood by my side. We could finally overcome the allegations when the Royal Court of London ruled in our favour."
On being asked if he ever tried to know the names of those who crafted the plot against him in the case, Big B denied saying, "Other than changing a few lines in the history books, it is not going to change anything."
The sixth season of KBC will begin on Sept 7, Friday to Sunday at 8:30 pm on Sony Entertainment channel.