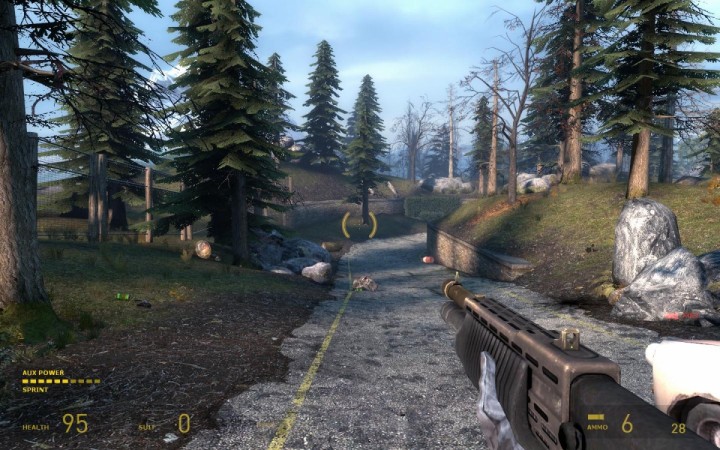 We have no idea if a new Half Life actually exists, or if Valve is seriously considering bringing back to life one of its most iconic game series of all times. What we do know, however, is that fans have been crying out for a new iteration of the game to release for a long time now, although that might not be enough to convince Valve.
It hasn't been long since the release date for Half Life 3 was supposedly announced by online retailers at GDC 2015 earlier this month. And even though there were a few reports claiming that the game was indeed in production, Gabe Newell, the chief executive officer of Valve isn't on the same page with the rest.
"The only reason we'd go back and do a super classic kind of product is if a whole bunch of people just internally at Valve said they wanted to do it and had a reasonable explanation for why," Gabe Newell, the co-founder of Newell in a recent Game Slide podcast.
"But you know if you want to do another Half-Life game and you want to ignore everything we've learned in shipping Portal 2 and in shipping all the updates on the multiplayer side, that seems like a bad choice," he added.
Prior to this, Valve had already officially announced Source 2 back in March at GDC 2015. At that time, however, neither did Newell agree to the existence of the title, nor did he totally disagree, according to a KPopStarz report.
Valve had also revealed at that time that the engine would be free to developers, apart from announcing its Steam OS machine as well as the Vive VR headset. However, fans believe that Valve should start working on the majorly anticipated game to demonstrate how the new Steam OS works out.
As we had mentioned earlier, there's absolutely nothing on the internet that would solidify claims that Half Life 3 is in production. But, there's still a strong belief that Valve might release the game as a Steam OS exclusive game for a few months before releasing it for other platforms.
Do you feel Half Life 3 will release this year? Or are we chasing the bogeyman once more? Let us know in the comments section below.