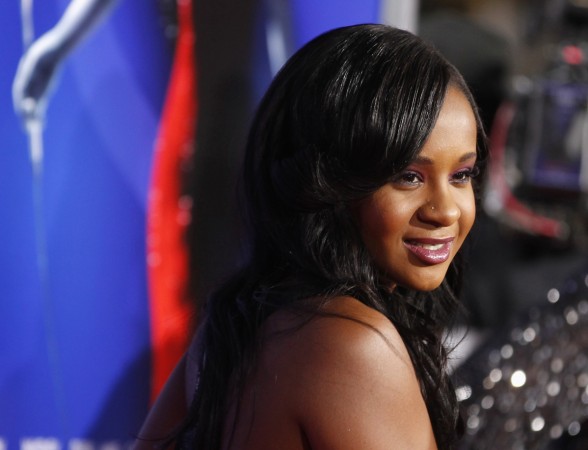 Bobbi Kristina Brown was allegedly tired of the constant fights with boyfriend Nick Gordon and had desperately pleaded for help before she was found lying unconscious in the bathtub of her home she shared with him, a new report noted.
Details of Bobbi Kristina's text message to a trusted pal have emerged, and according to Radar Online, it shows that she was living in fear of her violent boyfriend.
"Hey baby I miss you so much. Sorry I've been working so much lately. I saw you called me last night," Bobbi Kristina's friend texted, to which she replied: "Hey babe boo boo. Yeah I'm sad …It's about Nick …Yeah I just seriously don't know what to do about him. You know how he is. I care about him but I'm so sick of the fighting and him telling me what I can and can't do. Plus what I found out … I'm devastated … I need my BFF baby love."
Reportedly, she was referring to Gordon allegedly flirting and texting other women, and his abusive nature. She is also said to have expressed a desire to move into a friend's home to get away from Gordon.
"Krissi was referring to Nick's violent outbursts that turned physical and abusive, all of which were aimed at her," a source told Radar Online. "She was also upset that he'd text and flirt with other women, and she suspected that Nick was cheating on her."
"She was very depressed and taking a lot of Xanax [a prescription mood elevator and relaxant] and wanted desperately to get away from him because she believed he had snapped."
Bobbi Kristina's condition has not improved much ever since she was found lying unconscious on 31 January, and reports note that her family is gathering by her bedside to say their last goodbyes.
According to a source, Bobbi Kristina is barely showing any signs of life.
''Security has been beefed up and even local law enforcement have been called because the families have been told that death is now imminent and they want to make sure that photographers don't get pictures of her body being removed,'' the insider told Fox411.