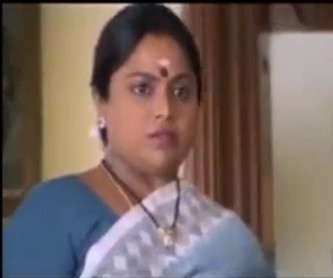 Yesteryear actress Saritha has accused Malayalam actor Mukesh of committing an illegal act of bigamy.
Mukesh, who has acted in close to 300 Malayalam films, entered into wedlock for the second time last week. He married danseuse Methil Devika at a function held at his residence in Kerala.
The actor was earlier married to Saritha from 1988 to 2007, after which they started living separately. In the same year, Saritha applied for divorce under Sec. 13(1) and 13(i-a) of the Hindu Marriage Act before the family court in Chennai seeking dissolution of her marriage. She claimed that Mukesh refused to dissolve the marriage initially, but later agreed to do so. The couple filed for divorce under mutual consent in 2009.
Now, Saritha has alleged that though they filed a divorce petition, they are not yet legally divorced. She claimed that she had withdrawn the divorce petition in 2010 as Mukesh consistently failed to appear before the court. The "Maro Charitra" actress accused Mukesh of marrying Methila illegally without dissolving his first marriage.
"Mukesh did not appear in the Court for many hearings whereas I travelled down from abroad each time for the court hearings. Later due to his consistent absence, the divorce petition on mutual basis was withdrawn by me in the year 2010. Thereafter, Mukesh has not sent me any notice or petition for divorce," Saritha said in a statement.
"Taking advantage of my absence in India and without dissolving our marriage legally, Mukesh has committed an illegal act of bigamy by marrying another women and as such I am taking all steps both before the civil and criminal forums to take necessary action against Mukesh," she further stated. [To read the entire statement, click here]
Saritha is living in Dubai with her son Shravan Mukesh, who is pursuing medicine course in the country. The actress also has a 20-year-old son named Tejas Mukesh.