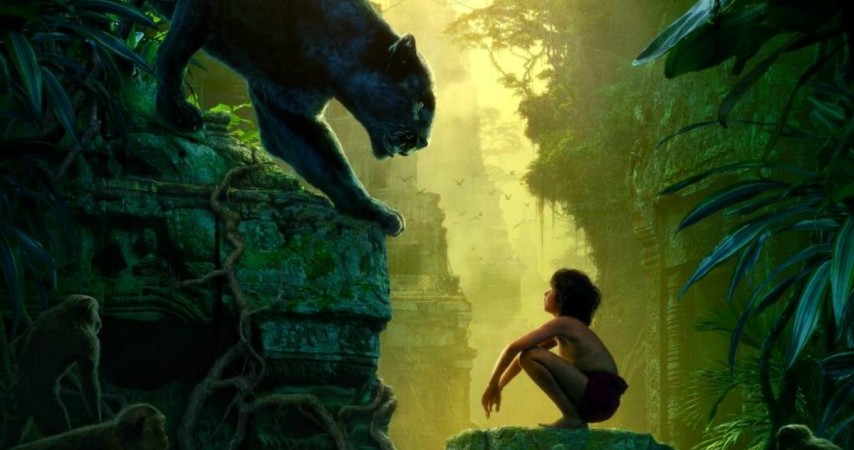 Bollywood actors Priyanka Chopra, Irrfan Khan, Nana Patekar and other big wigs have been reportedly roped in to lend their voices for the Hindi version of "The Jungle Book." The much-awaited film is scheduled to be released April 7 worldwide.
In "The Jungle Book," Priyanka has agreed to dub for the character Kaa, the sultry python, who has been originally voiced by Scarlett Johansson, according to The Times Of India. Irrfan will get in the shoes of Bill Murray as Baloo, the friendly bear, while Shefali Shah will be Raksha the wolf, portrayed by Lupita Nyong'o in the Hollywood film.
Om Puri will lend his voice to Bagheera, the panther, who was voiced by Ben Kingsley in the English version. Also, Nana Patekar will dub for Shere Khan, the tiger and self-professed ruler of the jungle, played by Idris Elba in the original.
The actors will dub the live action film in Hindi before its release April 8. Apparently, "The Jungle Book" was supposed to be released April 15 in India, alongside Shah Rukh Khan's "Fan," but now its release date has been changed to April 8, a week before the SRK-starrer. However, it will hit theatres worldwide a day before its release in India.
This is not the first time the release date of a Hollywood movie in India has been changed to avert a box office clash with a big-budget Bollywood film. Earlier, Salman Khan's "Prem Ratan Dhan Payo" and Daniel Craig's "Spectre" were reportedly set to hit the screens on the same day (Nov. 12, 2015). Later, the release date of "Spectre" in India was postponed to Nov. 20 to avoid a clash.
Similarly, Shah Rukh is one of the biggest stars in Bollywood and thus, the producers of "The Jungle Book" might not be ready to have a box office clash with the superstar.