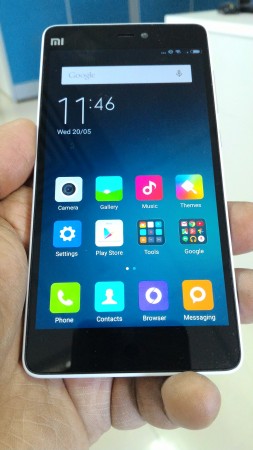 If you are hung up on the upcoming Mi 5 and Redmi Note 2, here is some more news for you.
Xiaomi has more than two devices coming this year and the latest leak on the GeekBench benchmarking site seems to prove it.
On Wednesday, a mysterious device made an appearance on the benchmarking site concealing its real identity under code-name 'Libra'. What's interesting is the list of specifications that matches neither the Mi 5 nor the Redmi Note 2. Basically, Xiaomi has a high mid-range smartphone on the cards.
According to the GeekBench listing of Xiaomi 'Libra', the processor chosen by Xiaomi for its mysterious handset is a 1.44GHz Qualcomm Snapdragon 808 hexa-core chipset alongside 2GB RAM, BGR reports.
The only other information tipped by the benchmarking site is that the smartphone will ship with Android 5.1.1 Lollipop. The scores on both single-core and multi-score tests returned with decent results.
The choice of processor pretty much confirms that Xiaomi 'Libra' isn't a high-end flagship device. Considering the competition, Xiaomi will have to use either a Snapdragon 810 or upgraded Snapdragon 820 for a device such as the Mi 5.
Going by the leaked specs of Libra handset, it is expected to be a mid-range device with slightly upgraded specs compared to Xiaomi Mi 4i.
So, does it mean Xiaomi is readying the successor to its Mi 4i handset, which was released targeting the eastern markets?
Android Headlines also reported that it is possible the leaked handset could be the successor to the Mi 4i, and rumours originating from China suggest the handset has been named Mi 4i Pro.
It is too early to pin down the specifics, so we advise you to take this information with a healthy dose of salt. If the device really exists, we are certain it will pop up again sometime soon.
Xiaomi might even launch the handset this year as it has already planned the release of the Mi 5 and the Redmi Note 2 this year.