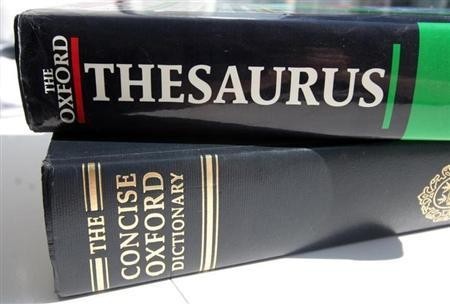 A Michigan university has issued an annual list of 'banished' words of 2013, nominated in terms of how annoying they are and the fact that they would swiftly disappear from regular use.
Although "Selfie" was named word of the year by Oxford Dictionary, Michigan's Lake Superior State University has listed the word as the most annoying one on its 29th annual list.
The culture dates back to 31 December 1971 when the then University PR director, Bill Rabe and his colleagues came up with the idea of banishing overused words and phrases that are likely to quickly go away from the language. The words are sent for nominations throughout the year and the list is released on 31 December every year.
The word 'Selfie' became popular to describe taking self portraits with a smartphone. It gained additional notice when President Obama got into the act earlier in December and took the controversial and well-published 'selfie' with Denmark's Prime Minister Helle Thorning Schmidth and British PM David Cameron during the memorial service for Nelson Mandela.
The word received more than 2000 nominations submitted to the University's batch of words to banish due to its overuse in the internet domain to a fatiguing extent.
"People have taken pictures of themselves for almost as long as Samuel Eastman's company made film and cameras. Suddenly, with the advent of smartphones, snapping a 'pic' of one's own image has acquired a vastly overused term that seems to pop up on almost every form of social media available to us," two men from Coventry, Conn., and North Andover, Mass., wrote while nominating the word, according to a news released from the school.
Another word that seems to have annoyed many people is "Twerk" or twerking" that describes a sexually provocative way of dancing. The word gained prominence in general parlance due to Miley Cyrus' performance at the MTV Video Music Awards.
"Hastag" is another word that is overly used in the social networks and micro-blogging site, twitter. It refers to words or phrases with no spaces preceded by the hash sign.
Other words or phrases that people are tired of according to the list are:
"Twittersphare"
"Mister Mom"
"T-Bone"
Anything "On Steroids"
Suffixes like "-ageddon" and "-pocalypse"
"Intellectually/Morally Bankrupt"
"Obamacare"
"Adversity"
"Fan Base"