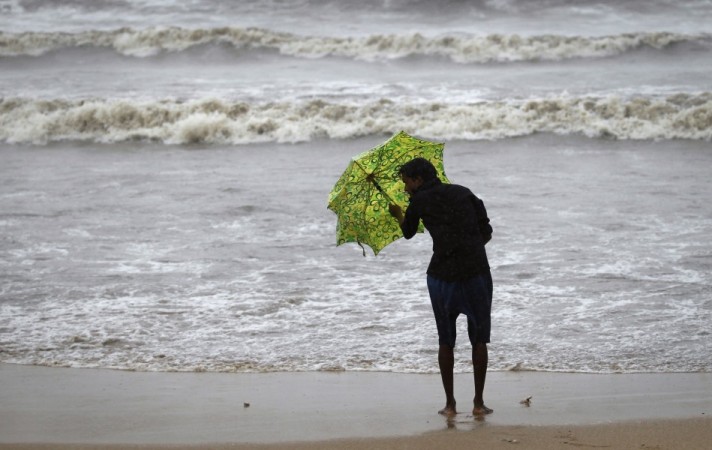 The south-west monsoon finally arrived in Kerala on Friday, after a delay of five days, bringing respite from a scorching summer, with a killer heat wave claiming more than 2,000 lives across India.
The India Meteorological Department declared the onset of monsoon over Kerala on Friday, in a press release.
It said that the southern state will get widespread rain for the next 48 hours. Kerala has been receiving heavy rains for the last two days, though the southwest monsoon officially set in on Friday.
The IMD also said that the monsoon could advance into Karnataka, Tamil Nadu, some parts of Rayalaseema and coastal Andhra Pradesh, some more parts of central and north Bay of Bengal, and southern parts of the northeastern states in the next 48 hours.
The weather department had earlier forecast the arrival of monsoon on 1 June, with a margin error of four days.
Southwest #monsoon arrives in Kerala; Widespread rain expected during next 48 hours pic.twitter.com/HWdwYL3RJj

— All India Radio News (@airnewsalerts) June 5, 2015
Southwest Monsoon set in over Kerala on 5 June against the normal date of 1st June.

It has further advanced into the entire south Arabian Sea, some parts of Central Arabian Sea, the entire Lakshadweep area and Kerala, some parts of Coastal and South Interior Karnataka and Tamil Nadu, remaining parts of southeast Bay of Bengal and some parts of central and northeast Bay of Bengal.

The IMD has forecast that in the next 48 hours, the monsoon will advance into Karnataka, remaining parts of Tamil Nadu, some parts of Rayalaseema and Coastal Andhra Pradesh, some more parts of central & north Bay of Bengal and southern parts of northeastern states.