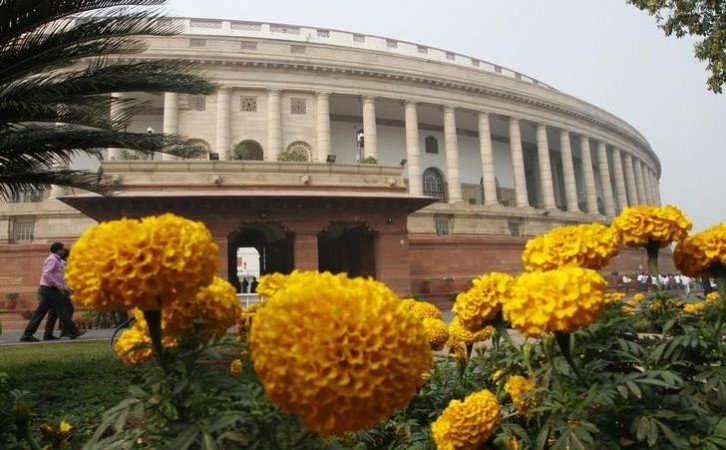 Bharatiya Janata Party (BJP) president Rajnath Singh has invited two leaders from Andhra Pradesh - TDP president Chandrababu Naidu and Jana Sena founder Pawan Kalyan - to Tuesday's meeting of the National Democratic Alliance (NDA) in Delhi.
NDA will formally elect BJP's Prime Minister-designate Narendra Modi as its coalition leader in the meeting. BJP is the largest party in the NDA coalition.
Media reports claimed that Singh has invited both Naidu and Pawan to Delhi to participate in the NDA meeting. TDP is a partner in NDA, and Pawan campaigned extensively for the TDP-BJP alliance in Andhra Pradesh for the elections to both Lok Sabha and the state Assembly.
Both Naidu and Modi have widely praised Pawan for his canvassing on behalf of the TDP-BJP combine. Pawan had drawn large crowds to the combine's campaign rallies in Andhra Pradesh and Karnataka as well.
Pawan is likely to fly to Delhi on 20 May morning, whereas Naidu is set to reach the capital on Monday night itself. BJP's parliamentary board meeting will formally elect Modi as its leader on Tuesday. It is a formality before making Modi the Prime Minister.
The BJP meeting will be followed by the NDA meeting on the same day. NDA coalition parties will have to choose Modi as their leader, before making him the PM.
Though Pawan's Jana Sena did not field any candidates in this year's elections to both Lok Sabha and the state Assembly, Rajnath has invited Pawan by crediting the poll victory of the TDP-BJP combine to him.
Pawan had declared that he did not want to split votes in AP by fielding candidates from his new party. The Telugu star had called upon people to root out "corrupt Congress" in this elections. Even the people in Seemandhra have also completely ignored Congress and voted to the TDP-BJP alliance.
But the actor's recent statements spell out his future plans to build the party on a large scale that could span both Seemandhra and Telangana.
Pawan said he aspires to work for the welfare of both regions in AP by roping in leaders, who share his ideologies. Pawan has identified leaders like Jagga Reddy from Congress, who has expressed solidarity with the actor's ideals of pro-people.