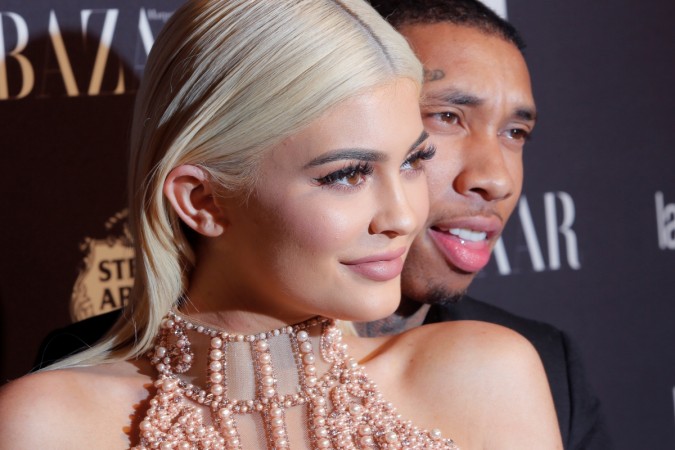 When it seemed as if the Kardashians/Jenners were finally able to move past Kylie-Tyga and Rob-Blac Chyna's relationship, the sock designer made it a point for the world to know that all isn't well in the family.
In a series of tweets, Rob, 29, accused his family of not inviting the mother of his unborn baby to her own baby shower. The sock designer said his family members must be "out of their minds" for welcoming him alone. But his rant didn't end there.
The Rob & Chyna star then posted his sister Kylie's phone number on his Twitter account and said that his Twitter account wasn't hacked.
Didn't invite the Mother of my child to a baby shower you all were trying to throw for me ‼️? You all must have lost your damn minds ,,,??

— ROBERT KARDASHIAN (@robkardashian) September 27, 2016
Kylie's # +1 (818) 482-5859 ???????????????? I ain't hacked either this is rob dog lol

— ROBERT KARDASHIAN (@robkardashian) September 27, 2016
So far, none of the Kardashians/Jenners have responded to his tweets and there's no word yet on whether or not the lip kit queen has changed her phone number. But let's hope she has.
Rob's family earlier ignored news of his engagement to Chyna. The reality stars said on Keeping up with the Kardashians season 12 that they were kept in the dark and felt excluded from Rob's life.
This time around, Rob's family must be seething with anger and might not respond to his tweets in the same fashion. A Hollywood Life report claimed that the Kardashians must have been blindsided and are probably sad that they caused Rob so much pain. "But at the same time, they now have a right to be angry too. Fighting fire with fire is not always the right thing to do," the report stated.