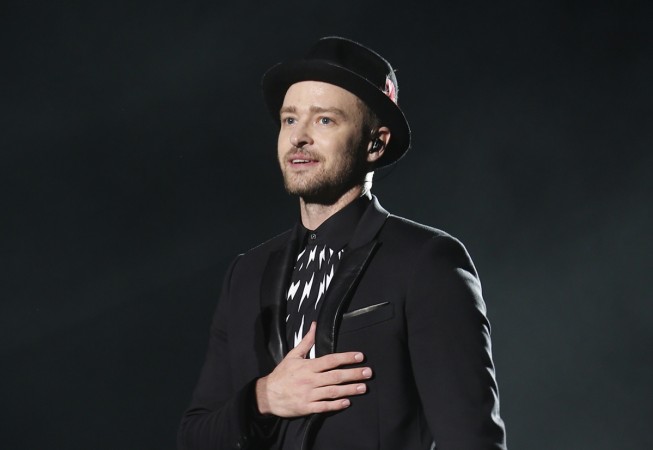 Justin Timberlake is finally back with new music after a three-year hiatus. The RnB singer dropped a new single, "Can't Stop This Feeling," recently after teasing it on his Twitter account for the last two days.
In the song, Timberlake sings: "I got that sunshine in my pocket, got that good soul in my feet." While this may refer to being in a bright mood and feeling good about oneself, the song, in its entirety, sets up a sunny mood for the listener. Sonically, "Can't Stop This Feeling" is a feel-good pop number that can get your feet tapping to its beats in no time at all.
Timberlake also released a music video to accompany the song. It sees Timberlake sharing the song with his co-stars from Trolls, an animated film set to release on Nov. 4, 2016. The list of his co-stars featured in the video includes Gwen Stefani, Anna Kendrick and James Corden. The singer was earlier roped in to compose a few songs for the film and lend his voice to the lead character, Branch.
While the song has come as good news for Timberlake fans who were waiting for new music from him, the video accompanying it might disappoint a few who were waiting for a new album from Timberlake. The fact that the video features Timberlake's co-stars from "Troll" might act as an indication that all of Timberlake's new music in 2016 will be for the film and not a solo album.