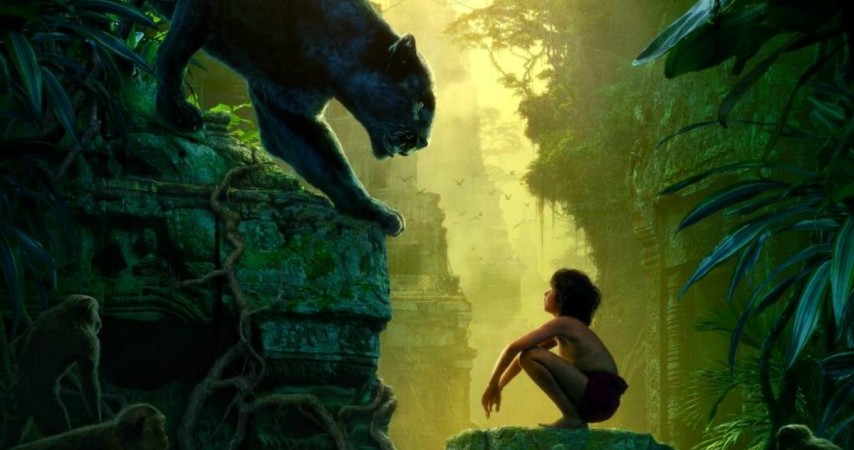 The makers of upcoming movie "The Jungle Book" have come up with a revised version of the popular song "Jungle Jungle Baat Chali Hai." The recreated song has been composed by Vishal Bhardwaj, with Gulzar having penned the lyrics.
The song, "Jungle Jungle Baat Chali Hai," is considered to be 90s' children's anthem as it is from the popular TV series "Jungle Book" that used to be telecast on Doordarshan. The revised version has been sung by Jia Wadkar, Yuvika Chaudhury, Abhirup Dass, Vatsala Mishra, Shaksham Karia, Rashi Salil Harmalkar, Avishkar Yogesh Khot and Oushnik Majumdar.
Although "The Jungle Book" is an upcoming Hollywood movie, there will be a Hindi dubbed version of the film too. However, it is not confirmed if the title song will be part of the Hindi version of the movie. The fans, who are eagerly waiting for the film's release, have been sharing the song on social media and have also expressed how it reminded them of their childhood days. While the original trailer of the film was much liked and appreciated, the Hindi trailer of "The Jungle Book" was released recently and was also liked by the viewers.
Meanwhile, the second Hindi trailer has also been released and it shows more action. While the first trailer included only Priyanka Chopra's voice (depicting the voice of Kaa-the python), second trailer of the animated movie includes dialogues from all the other characters. Irrfan Khan, Nana Patekar, Shefali Shah and Om Puri have lent their voices to Baloo (the bear), Sher Khan (the tiger), Raksha (the wolf) and Bagheera (the black panther), respectively.
Check the song video and also the new second trailer of "The Jungle Book" below: