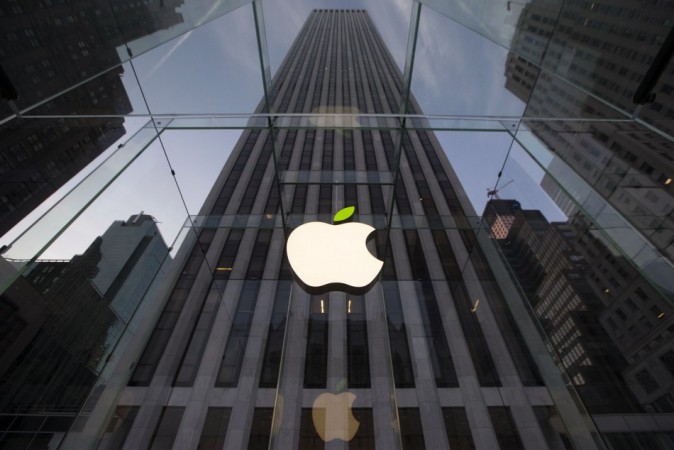 Apple Inc. hasn't uttered even a word on the release date and features of its upcoming flagship smartphone dubbed as iPhone 6, but speculations on it have been doing the rounds for the last few months. Now, a new patent published by the US Patent & Trademark Office has revealed that the device may have camera superior to the one seen in HTC One and Nokia Lumia series.
The iPhone 6 will be able to take "super resolution" photos with the help of image capturing device, Optical Image Stabilization (OIS), according to a note in the patent filing.
"...the OIS processor may be operable to command a translation of the image sensor while the lens remains stationary," said the patent filing note. "The OIS processor may be operable to shift the optical path to the image sensor by adjusting a prism, another lens element, or any similar component which the OIS processor may command."
The OIS technology helps a user to take high resolution photo in spite of some movement. It is used in HTC One and several models from Nokia Lumia series like 930, 1520, 1020, 925 and 920, but Apple's patent has suggested that its device would take a sharper picture.
It was earlier reported that iPhone 6 would have a split camera system that can help take high quality pictures by capturing light and color data separately. There are also reports that the device would a camera that support swappable lenses but nothing is confirmed as of now.
iPhone 6 is likely to be unveiled this fall despite speculations that it would be announced at Apple's upcoming Worldwide Developers Conference 2014 (WWDC) in June. Several sources, including Reuters and Nikkei have suggested that Apple's new flagship smartphone would be unveiled in September.
Apple Inc. is expected to launch two models of iPhone 6 - a 4.7-inch and 5.5-inch devices - with full scratch-free sapphire crystal glass screen this fall. The 4.7-inch model is expected to have a 1920x1080p (440ppi) resolution, powered by the A8 chip (64-bit) and run on iOS 7.2, according to South Korean brokerage KDB Daewoo Securities. Chinese analyst Sun Chang Xu had also hinted that Apple would introduce sensors that can detect pressure, temperature and humidity in its upcoming smartphone.
(Ed:AJ)