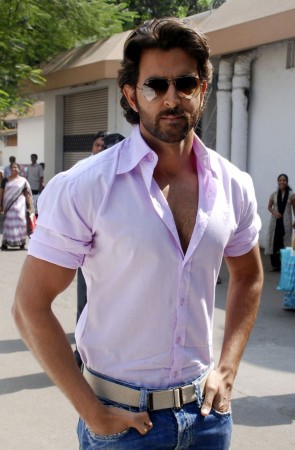 Director Rakesh Roshan is all set to celebrate his birthday on Friday (6 September) in a lavish bash.
Hrithik, his sister Sunaina and mother Pinky are making arrangements for the party to be held at a banquet hall in Worli. Several prominent personalities from the film industry and business leaders are expected to attend the occasion.
A source told The Times of India that the guest list includes the Bachchans (Amitabh, Jaya, Abhishek and Aishwarya), Priyanka Chopra, Kangana Ranaut, Farhan Akhtar, Zoya Akhtar, Ekta Kapoor, Kumar Manglam Birla, Mukesh-Nita Ambani and Subroto Roy among others.
However, one prominent personality missing from the list is director Anurag Basu of "Barfi" fame. It may be recalled that Anurag directed "Kites", a 2010 debacle starring Hrithik and Barbara Mori. Back then, the director himself openly admitted that there were differences of opinion with the film's producer Rakesh. He then said that the issues were sorted out and everything was fine between them.
Apparently, Anurag and Rakesh are still facing some issues with each. The birthday boy reportedly did not want Anurag to be invited. "While Pinky Roshan, Hrithik and Sunaina are making the arrangements for the party, it is clear that Rakesh Roshan is calling the shots on the invitations that are being sent out," source told the news daily. "When the list was being made, Rakesh made it clear that he does not want Anurag to be invited," the source added.
It has been quite some time since the Roshans have thrown a party for their friends and well-wishers. This year is special for the family as Hrithik underwent a successful brain surgery to remove a blood clot in his head that he sustained while shooting some stunt sequences for "Bang Bang". Moreover, the actor's "Krrish 3" is all set to get released in November as a Diwali treat for his fans.