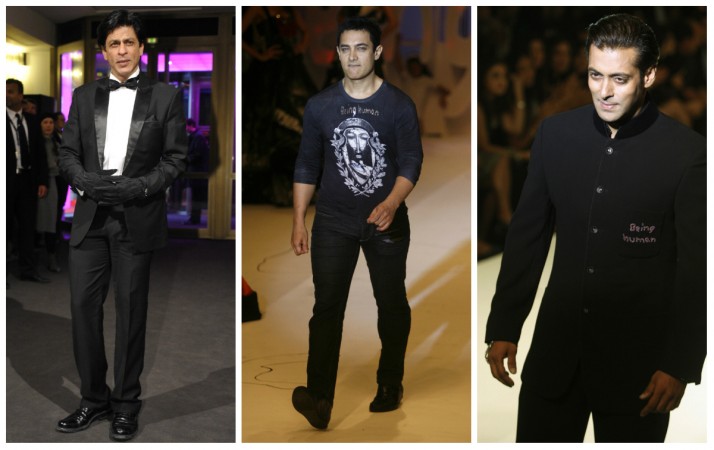 Twitter fights are common among the fans of Shah Rukh Khan, Salman Khan and Aamir Khan, whenever their movies hit the screens. But "Happy New Year" (HNY) seems to have put an end to those wars.
When compared to other B-town superstars, Shah Rukh, Salman and Aamir enjoy a huge fan following in India as well as other foreign countries. Their fans often fight on several issues from the actors' box office numbers to brand endorsements.
Read: 'Happy New Year' Review: Fun Quotient Thrills Viewers
Though the warring Khans (SRK and Salman) hugged and made up with each other recently, their fans keep on fighting on Twitter and other social networking sites. During the releases of "Chennai Express", "Dhoom 3", "Jai Ho" and "Kick", their fans raged a war on Twitter, following which the Khans had to request the fans to stop it.
Read: 'Happy New Year' Funny Tweets: SRK, Farah Become Butt of Joke
On the eve of "Kick" release, Salman had requested his fans not to make any bad comments about Shah Rukh, Aamir or any other stars. Meanwhile, SRK had also asked his followers not to make bad remarks about the movie "Kick". However, the fights continued even after the release of the movie and SRK's latest release "HNY" was also expected to face the same fight.
Meanwhile, more than four lakh tweets with the hashtags #HappyNewYear and #HNY were posted in the last 36 hours, according to Social Media Analytics Topsy.com. There are both positive and negative comments about the movie. Interestingly, the negative comments seemed to be genuine and they hardly bear any bitter feeling, which has taken many observers in Bollywood by surprise.
However, "HNY" has collected ₹45 crore nett at the Indian Box Office on the first day and has beaten the opening day records Aamir Khan's "Dhoom 3" and Salman Khan's "Kick".
SRK fans are celebrating the film's successful opening without the bitterness that had taken the social media by storm in the past. Thanks to this healthy development and thanks to "Happy New Year" for putting an end to it.
[Read: 'Happy New Year' Collection in US Disappointing: SRK's Losing Charm Abroad?]