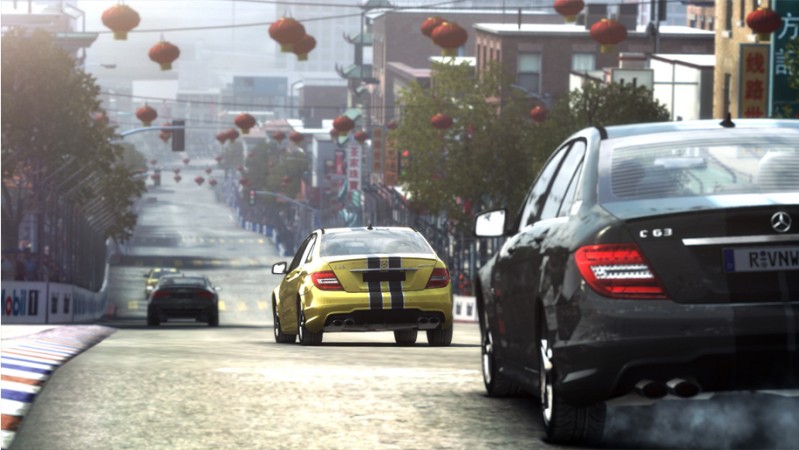 Recently released racing video game, Grid Autosport from developers Codemasters unleashes the driver among players and challenges them to reach the finish line.
However, the game has low quality cockpit camera view and this is coupled with low quality interiors and blurred out dashboard, Incgamers reported.
However, a solution has been provided to this irksome blurring effect from the new game by a modder who goes by the name SirogaUA. The modder has released a fix to the blur effect in the game via a readme.txt. Players have to note that by removing the blur you will be exposed to low quality textures, but they are much comfortable than the blur.
How to Install the File
First players will have to unpack the zip file. Then they have to switch the included "Cars" folder with the one in the Steam folder - Program Files/Steam/Steamapps/common/Grid Autosport/cars.
If unsure, take a backup of the Cars folder before going ahead.
Players can install the file here.
[NOTE: IBT India is not responsible for the outcome of the mod and it must be installed at your own risk. Players might also risk being banned.]
The mod that has been provided will only be instrumental in removing the blur filter and so players should not expect the rear view mirrors to start working immediately.
Review Roundup
Below is the roundup of review from some of the established websites:
"Play it for a few hours, and the cracks begin to show, though. They're not game-breaking, but they are abrasive, and they dull the shine of the early portions of the game. If you're up for some casual racing, Autosport is a decent option, but when you go deep, the experience is soured by the finer details."
"It's still far from perfect but the improvements here are enough to help fans forget GRID 2, and hope that GRID 3 will be the game they really want."
"Grid Autosport is a fine racing game, though it's never a thoroughbred one. It's the muscle car that was Grid 2 stripped out and retooled for the track, but too often you can see the solder-work at the seams. In 2008, Race Driver: Grid was a partial reinvention of the racing genre, equipped with a handful of fresh ideas. Six years on, Grid Autosport - while a definite return to form for Codemasters - is simply a rediscovery of it."
"In correcting the many small mis-steps of its predecessor, Autosport finally gives us a worthy successor to 2008's revolutionary Race Driver GRID."
"One of the outgoing generation's best racers and the kind of game that makes you wish for a new-gen port"