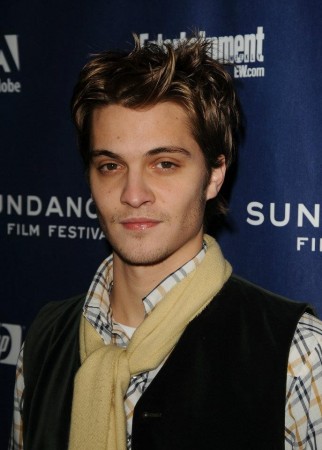 "True Blood" star Luke Grimes has signed on to play Christian Grey's Brother, Elliot in the movie adaptation of "Fifty Shades of Grey."
After finding their new Christian Grey, the casting team of "Fifty Shades of Grey" is quickly filling in the slots for other roles as well. The latest addition to the casting list is "True Blood" star Luke Grimes who will play Elliot, Christian Grey's brother in the film.
The 29-year-old actor will join the cast of already announced stars Dakota Johnson as Anastasia Steele and Jamie Dornan as Christian Grey. Sam Taylor-Johnson is directing from a screenplay by Kelly Marcel.
Elliot's role is pivotal in the film as he's a part of Grey's close-knit family. He ends up falling in love with Anastasia Steele's best friend. The production team is yet to find a person for this role.
The casting for "Fifty Shades" has already created quite a stir in Hollywood with unexpected names appearing as front-runners for roles in the film. Ever since news that E.L. James' kinky novel was going to be made into a film, names like Ian Somerhalder, Matt Bomer and Alexis Bledel have been associated with the film.
However, officials have confirmed that these actors were not even in the running for the role. Though James' first choice for Grey's role was Robert Pattinson, the "Twilight" actor immediately turned down the offer. Looks like the actor already has enough going on in his life and isn't ready to take on the heat the new role will bring with it.
Charlie Hannum was the next choice for the role but after confirming to be a part of the film, he backed out because of some "family stuff" he needed to take care of.
Stay tuned to find out who all jump in to the casting wagon as time progresses.