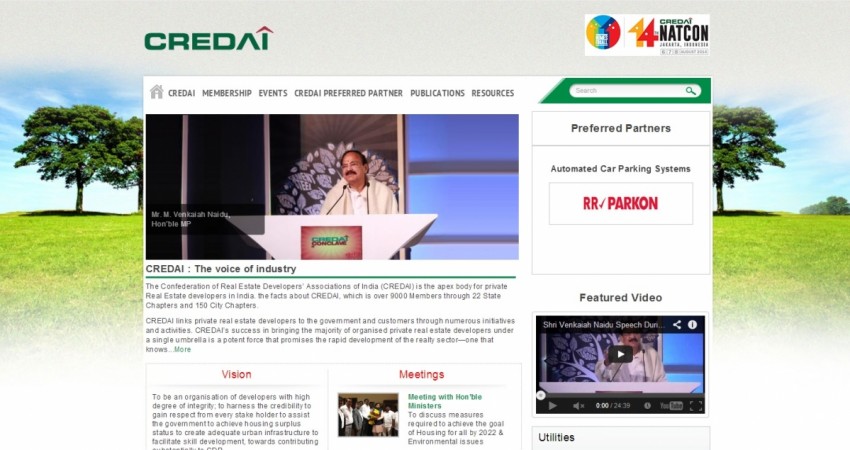 Real-Estate developers and builders of Telangana and Andhra Pradesh (AP) have decided not to purchase cement in protest of the price hike.
AP and Telangana, which are now separate states, together contribute to 25 percent of the total installed capacity of the country, which is 80 million tonnes (mt) to the total capacity of 325 mt nationally, reports IndiaInfoline. The report says that it needs a focus on capacity utilization rather than blaming upcoming monsoon or political scenario for the cement price hike.
The two states together purchase 20,000 tonnes cement a day. The Business Standard reported that the cement manufacturers have hiked the price of a 50 kg bag by ₹ 30 in Kerela, ₹ 40-50 in Karnataka, ₹ 60-70 in Tamil Nadu and ₹ 100 in AP and Telangana.
The prices of cement jumped to ₹ 300-310 per bag from ₹ 190-210 per bag, and thus builders have decided not to buy stocks from 5-12 July in protest.
The Confederation of Real Estate Developers' Associations of India (CREDAI) may file a complaint with Competition Commission of India (CCI) against the price hike.
"Usually, the monsoon brings down the number of constructions, so prices slip. This helps to average out the yearly pricing parameter, which has been the norm. Therefore, the cement price hike is unjustified," Lalit Kumar, the chairman of the real estate developer's body Credai, told The Hindu. He added that over the past few years the prices have increased from ₹ 120 to ₹ 320, which will put pressure on the real estate and infrastructure sectors who are already under a crisis due to high input costs.
In a press conference, C Shekhar Reddy, President, National, Credai said that the price rise is due to cartelization. He insists the government to intervene and take proper action against it.
The cement industry of India is the second largest producer in the world. According to a recent report of "Indian Cement Industry Outlook 2016", the sector is expected to have a positive growth in coming years, with demand set to increase at Compound annual growth rate (CAGR) of more than 8 percent during 2013-14 to 2015-16. The report also says that it has observed maximum demand in the Southern region, which is expected to rise in future.
The present scenario may bring the demand of cement stocks further down and if prices are not rolled back, the protest is likely to continue. The country is already under crisis due to input costs in this sector and price hike will result in an adverse effect on the cement business.