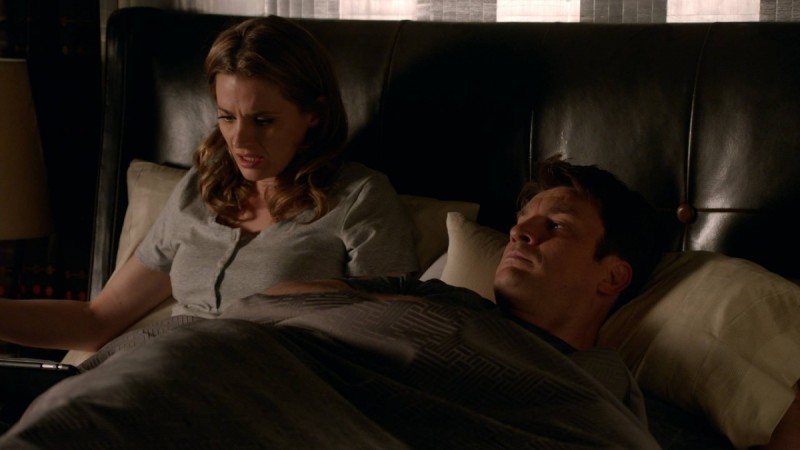 As just a few hours are left for "Castle" Season 7 finale, titled "Hollander's Woods", viewers are keen to get more details on their favourite onscreen power couple, Richard Castle (Nathan Fillion) and Kate Beckett (Stana Katic).
The official synopsis of episode 23, which will be live streamed here, states that a death in the woods draws the mystery novelist back to a terrifying and defining event in his childhood. Investigation leads to obsession, as he attempts to unearth answers that have eluded him for decades, while the detective faces crossroads of her own.
Even as the ABC crime procedural drama takes viewers through the childhood of Fillion's character, the actor will update his admirers through live tweets. He asked for his Twitter followers' permission, writing, "Castle season 7 finale. I'd like to live tweet that, if you don't mind. It'll have to be East Coast, because I have plans I can't change."
Meanwhile, fans are also curious to know about Katic's return to the series and creators Andrew W Marlowe and Terri Edda Miller spilled out a few details about it in an interview with US Weekly.
As Marlowe talked about the importance of "telling a love story" for the success of the show, Miller informed that it "would be a huge betrayal" to end up Castle-Kate romance. "We see them together and enjoying life and enjoying adventures," she added.
Therefore, it can be assumed that the 37-year-old actress will join "Castle" in Season 8 to entertain fans, who are eagerly waiting for any update on her contract negotiations with ABC.