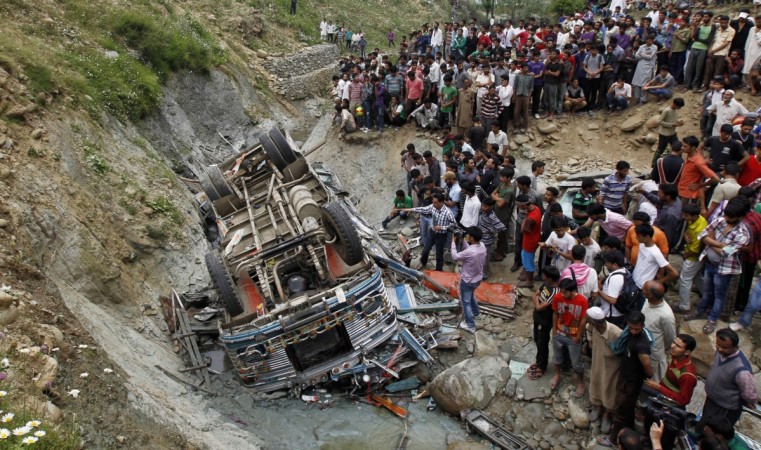 At least 20 people were killed and several others sustained injuries when a bus fell into a gorge near Lati in Udhampur district.
"Twenty people have died. Relief and rescue operation is going on at the site of the accident," a senior police officer told IANS.
The bus carrying passengers from Dudu was on its way to Udhampur city when the accident occurred, Jammu Links tweeted.
Inspector general of police (DIG) Udhampur-Doda range Surinder Gupta has rushed to the site to supervise the rescue operation.
This is the second reported bus accident this year. In February, one person was killed while 21 others suffered injuries when a bus rolled down 20 feet into the gorge after skidding off the road in Udhampur, according to an earlier IANS report.