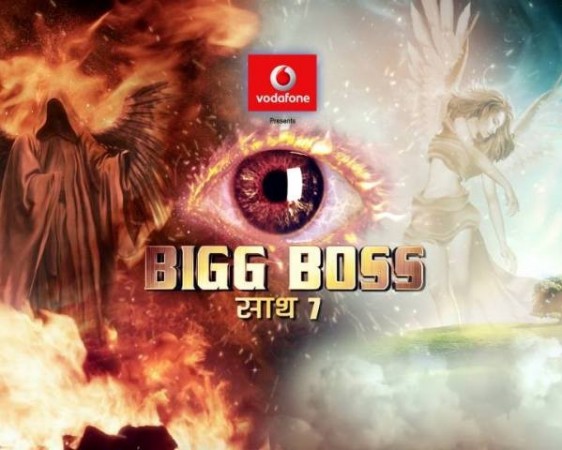 On Monday's episode of reality show Bigg Boss 7, a list of nominees for elimination was announced. Meanwhile, Vivek broke down after an altercation with Kushal.
Day 35 of the episode, Andy appears upset with Shipa's elimination and says that he has lost a good friend. When told by Gauhar that she is there for him, Andy says he hardly opens up to her as she is mostly stuck up with Kushal. Further, he goes on to advise Gauhar to be there for him.
The highlighted duo Tanisha and Armaan get back again and decide to act normal. The actress was seen shedding tears on Pratyusha's accusation that she was responsible for creating differences between Armaan and others. Both decide to remain on friendly terms. Later in the day again, Tanisha dons her bitching role as she is seen mocking Kushal and complaining about his lazy work attitude to Armaan and Sangram.
The house's special entrant, Heaven has become a favourite especially with the captain Apoorva. He was seen cuddling the canine and concerned about his sleeping area. While Kamya has maintained distance from the new guest, Pratyusha was recorded complaining to Kamya that even Heaven got meat as food.
The hilarious point was when Andy was called to the confession room with the friendly dog. When asked by Bigg Boss about Heaven's first day experience, Andy acted on part of the Heaven and gave quirky answers and in the process mispronounced Vivek as Vikas.
The nominations process on the next day (Day 36) continued with Armaan Kohli already voted by outgoing contestant Shilpa. By captain's power Apoorva voted Asif citing indiscipline, in reference to Asif's reluctance to do allotted chores and seeking alternatives.
The week's nomination completed with house mates votes, which featured the names of Pratyusha Bannerjee, Vivek Mishra and Tanisha Mukherjee, along with Armaan and Asif.
Later in the day, the meager task of cleaning dishes led to a verbal altercation between Vivek Mishra and Kushal Tandon. The fight got intense with Vivek's personal reference to Kushal, who in turn mocked the yoga teacher. Eventually, Vivek broke down into tears and complained that Kushal always picks on him.
Kamya too got involved in the argument and warned Vivek not to get personal, which might land him into trouble in the coming days. Tanisha, as usual was seen blaming the captain, Apoorva for not reprimanding Kushal and repeatedly called the entire matter 'disgusting.'
It is still the first week for Vivek and he has already made remarks about the personal life of other house mates. First he made a comment involving Armaan and his real life girlfriend and now has picked on Kushal. How he makes an effort to get along with other contestants in the coming weeks is yet to be seen.