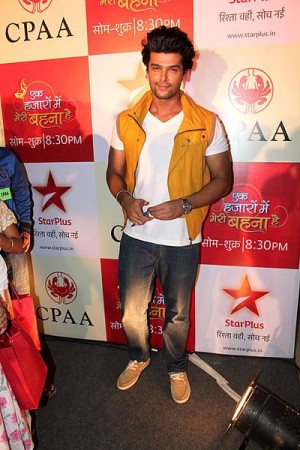 Another myth of the "Bigg Boss" house romance has been busted with reports of contestant Kushal Tandon allegedly cheating on Gauhar Khan.
Ever since Gauhar and Kushal's friendship had blossomed, they have often been spotted cosying up and at one point were even set for a date. But the duo has not opened up on their relationship status and claimed they are just friends.
Kushal, who is a well-know household name, had once partcipated with his Bilovian girlfriend Elena Boeva in dance reality show "Nach Baliye 5".
The couple lost out on the show and rumours did the round that they had broken up. But a recent update from Boeva has proved otherwise.
The model in her Twitter account had asked fans to support Kushal and also dimissed his romance with Gauhar as a publicity gimmick. "Hey guys, I have no idea what's going on between Kushal and some girl in the house, don't ask me, please, support him, it's a nice show, enjoy it," Boeva said on 29 September.
"I just asked you to support Kushal. I heard he's nominated again, so vote if you love him. Thank you in advance, my sweet friends."
Boeva's Twitter profile also includes a snapshot of herself with Kushal and several others picture of him and his family.
Now that the Kushal-Gauhar romance has come under scanner, the Armaan Kohli-Tanisha Mukherjee intimacy is also being questioned by the house's new entrant, Vivek Mishra.
Mishra was recorded saying to Shilpa Saklani and Apoorva Agnihotri that Armaan is engaged and is merely flirting with Tanisha in the show. The confrontation between Armaan and Vivek regarding this issue will be aired on Sunday's episode.