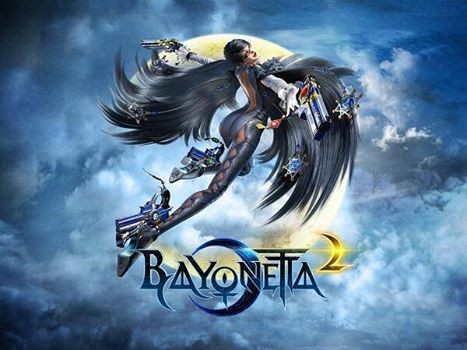 The newest hack and slash video game from developer Platinum Games and publisher Nintendo, Bayonetta 2 was confirmed at E3 Digital Event to be released on Wii U in October, 2014.
Bayonetta the protagonist, who is a witch born to parents of different warring factions and is ostracized has to fight to keep herself alive. She uses her beauty and stylized combat to take on her rivals.
Bayonetta 2 follows from its predecessor, where she fights alongside Jeanne, previously her rival. But during an attack Jeanne protects her but loses her soul to the depths of Hell. Now Bayonetta has to rescue her taking her to sacred mountain of Fimbulvinter, which is a link between Inferno and Paradiso. Jeanne's soul is inside the Inferno. She has to defeat battles to succeed in the rescue. She also has to partner with new people.
The developer blog says that the game is "guaranteed to be a thrill ride" for both hardcore fans and novice gamer.
New Touchscreen Controls
It has been revealed that the game will be allowing players to use both the touchscreen in GamePad and stylus in order to control the action in both Bayonetta and Bayonetta 2. Also the game supports off-screen play with GamePad.
To Run at 60fps on Wii U
Content at the mini-site has confirmed that Bayonetta 2 will be running at 60fps on Wii U.
New Costumes
Every Wii U edition will have special set of console -exclusive costumes that were hand-picked by Hideki Kamiya, director of Bayonetta. Players can dress Bayonetta as Princess Peach, Link from The Legend of Zelda or Samus Aran from Metroid.
Original Bayonetta included in the Package
Nintendo announced that the retail version of Bayonetta 2 will be coming with the original Bayonetta. But the digital downloads from Nintendo eShop will not include the first game. The retail version will be offering two games to the price of one.
New Attacks
Bayonetta's hair-based attacks will including Nintendo-themed variations like the ability to summon Bowser's foot through portal.
Dual Audio
The game will have audio tracks in both English and Japanese. Players will be able to choose between the languages. It will also roll out with subtitles for both the languages.
Director hates Wii U Box art
Kamiya has made his disapproval of the box art for the game's Wii U edition public. In a twitter post he said, "I hate the logo of WiiU ver.," and called it "junk." He also said that it was dowe without any permission.
New Trailer
Nintendo also released a new video showcasing the combat action in the game and also giving a glimpse of the story in the game taking us to the Gates of Hell in Inferno.
(YouTube Courtesy: Nintendo)
Release Date
Bayonetta 2 will be released as a Wii U exclusive in October. But Japan will get it on 20 September, 2014.