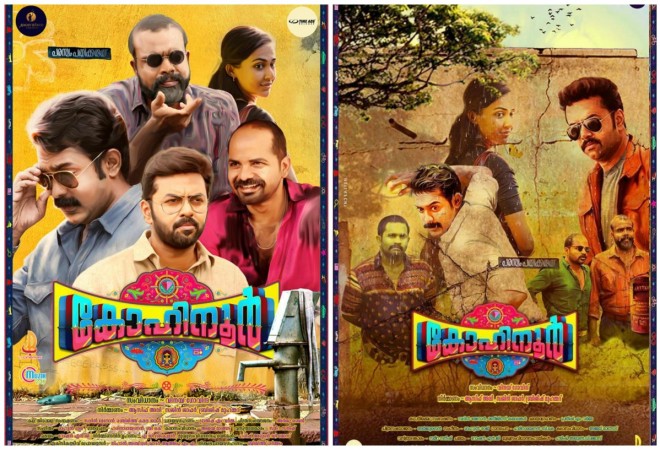 Young Malayalam actor Asif Ali's "Kohinoor" has been released on Thursday, 24 September.
"Kohinoor", which has Aparna Vinod in the female lead, has been in the news ever since it went on floors, as it is the debut production venture of Asif.
The heist film, set in the 1980s, has been produced under the banner of Adam's World of Imagination and has been directed by Vinay Govind.
Dileep's "Life of Josutty" Review Live Updates and Review Roundup
The film also has Indrajith Sukumaran, Aju Varghese and Chemban Vinod in pivotal roles. The film's trailer as well as its two songs were well received by the Kerala audience.
Check out the review roundup of the movie "Kohinoor" below:
'Kohinoor' Live Review Updates
Kohinoor is more matured and sensible than any heist movie Mollywood has ever produced and delivers the thrill with craft. Undoubtedly, Louis is the best performance by the actor for the last two years. Vinay Fortt and Chempan Vinod brilliantly portray the men-on-the-run characters. Aparna Vinod is nothing much to offer other than step into a good looking heroine. The makers can rely on someone who can find a better chemistry with Asif Ali for the role.
Rahul Raj's scores and Harinarayanan's lyrics are providing some well-crafted and nostalgic melodies which come to the movie a great advantage. Vinay Govind makes sure he has his imprints in every department of the movie and successfully delivers a neat family entertainer. It's a all in one pack where there is something for everyone.
Kohinoor is a non boring entertainer that lacks an exciting suspense and needs much more unpredictability. Through the scattered witty moments that work because of the performances, the movie manages to stay alive, but at the end of it all you won't remember much of it to relive the fun.
Overall, Kohinoor is a watchable film that doesn't stay in your mind for long. The rating for the film is 2.5/5. A better suspense and a few more interesting scenes like the "improvisation" inside the shop would have made it more of a genuine one.
The movie lacked a thrilling experience. Expecially the robery scenes were not much impressive. For a movie like this there should be some good thrilling moments with brilliant scripting. Movie has elements of humour. The techniques to make the audience laugh had worked decently in the movie.
Overall the movie is not a brilliant one but onetime watchable movie. The movie will be a good treatment for Asif's fan. Asif is seen in a different character type in his career.