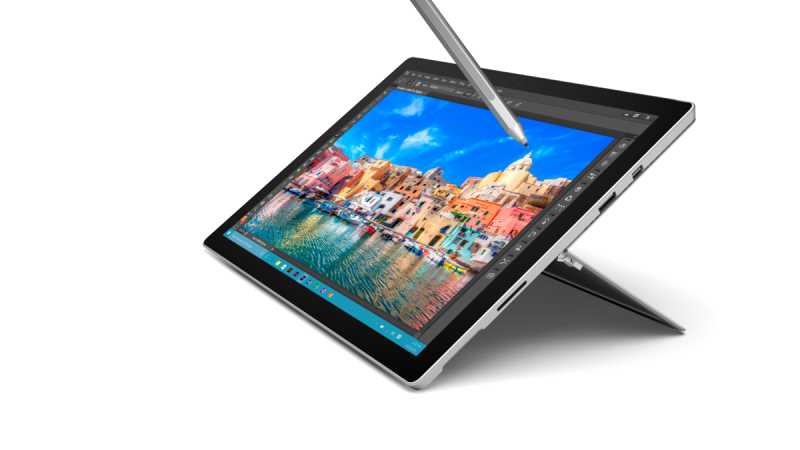 The Surface Pro 4 is Microsoft's attempt at making its own devices and needless to say, it's been a success for the company. The Surface Pro 4 line has several variants offering different processors, RAM specs and storage, and the top-of-the line variant, features a 1TB solid state drive (SSD), which Microsoft is introducing in 10 new markets.
Microsoft made the announcement on Windows Blogs and mentioned that the Surface Book with a 1TB SSD would also be introduced to 10 new markets. According to the blog post, the Surface Pro 4 and the Surface Book with a 1TB SSD, a 6th Generation Intel Core i7 processor, 16 GB of RAM and discrete NVIDIA GeForce graphics on the Surface Book, will be introduced to Australia, Austria, China, France, Hong Kong, New Zealand, Switzerland, and the United Kingdom.
The Surface Pro 4 and the Surface Book will be sold in these countries through Microsoft Stores as well as select retail partners. Microsoft sells the Surface Pro 4 in India only through Amazon and Tata Cliq and offers the Surface Pro 4 variant with a 256 GB SSD, a Core i7 processor and 16 GB RAM.
International Business Times India reached out to Microsoft asking them whether they had any plan of launching the Surface Pro 4 in India with the 1TB SSD. A spokesperson for Microsoft said that the company has no plans as of yet to launch the Surface Pro 4 with a 1TB SSD in India.
We guess we're just going to have to wait for the SUrface Pro 5 and try our luck there.