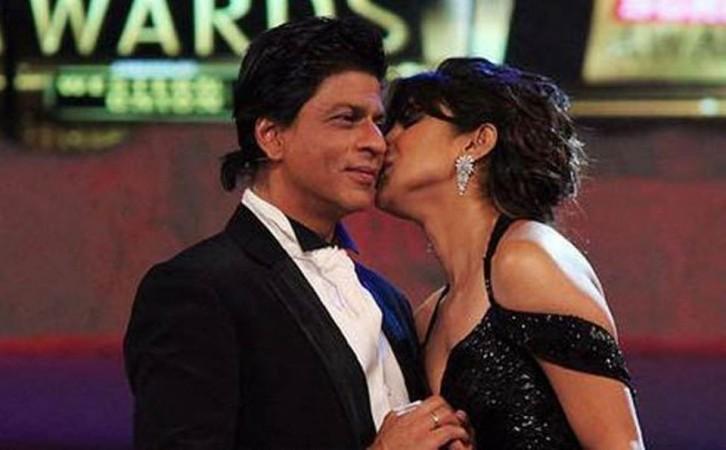 Priyanka Chopra was one of the biggest attractions at Zee Cine Awards 2018 that happened on Tuesday night. Apart from PeeCee's presence and performance at the event, another noteworthy aspect of the night was she and Shah Rukh Khan being under the same roof. Also, Akshay Kumar, who is too rumoured to be dating the diva at one point of time, was a part of the event.
In Pics: Priyanka Chopra, Sridevi, Katrina Kaif, Alia Bhatt at Zee Cine Awards 2018
For the uninformed, Shah Rukh and Priyanka were once rumoured to be dating each other. It is said that the two stars had developed a relationship during the shooting of Don.
Reports say that the two had parted ways after SRK's wife Gauri Khan came to know about it. Although there has not been any confirmed report on their rumoured affair, they are often addressed as ex-lovers.
It has now been years that the actress and the King Khan never appeared together in a movie, or been spotted together. Zee Cine Awards 2018 is one such rare event where the two rumoured former lovers attended together. Also, Akshay was rumoured to be having an affair with Priyanka long back.
Whether they came face to face at the event at any point and had a meet and greet session, or they two just deliberately avoided each other, is just a guess work. However, if something interesting happened between Shah Rukh and Priyanka or Akshay and PeeCee at the event, it surely must have attracted a lot of eyeballs.
Earlier, the Quantico actress had made some statement at a chat show that had made many believe that there was indeed something between the two.
Priyanka had appeared on the Hollywood chat show, Dirty Laundry, and had revealed that she still uses her ex-boyfriend's brown jacket.
It was speculated that the jacket belonged to none other than Shah Rukh as he had reportedly been seen wearing it earlier. Interestingly, when one of her fans after reading about it, had written on Twitter: "OMG @priyankachopra might have just told the world about her relationship with @iamsrk." PeeCee had liked the post.
Later, the shocked fan had herself revealed it on her next tweet that the actress had soon unliked it too. "Okay so Priyanka Chopra just liked and then unliked my tweet which spoke about @iamsrk being her ex-bf! What just happened guys?" she had tweeted.