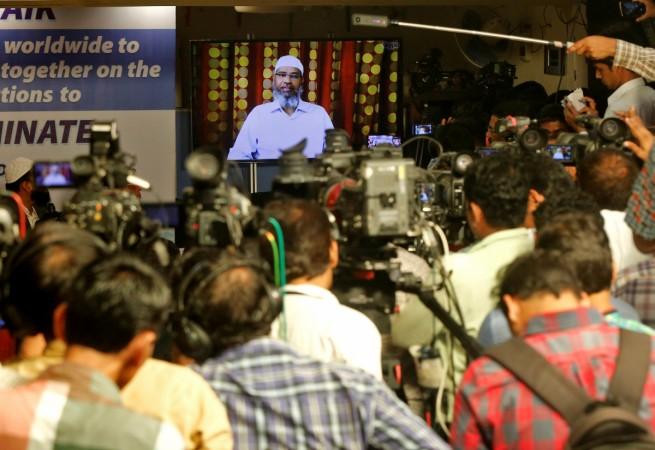 Controversial Islamic preacher Zakir Naik, who has been living in Malaysia since 2016, is reportedly set to fly back to India on Wednesday, July 4. Naik is known for his hate speeches and is also said to have inspired one of the ISIS attackers involved in the 2016 Dhaka terror attack.
Speaking of the extradition, Malaysian government sources told NDTV in Kuala Lumpur: "He is out of the country tonight. He will be taking a flight to India today I believe."
Naik has been living in Putrajaya in Malaysia and was reportedly also given a permanent residency in the country. When asked why the nation has been favourable toward him, the source added: "You will have to ask the last government."
Indian investigators have been asking Malaysia to hand over the preacher for a while now and he is wanted by the anti-terror National Investigation Agency, but India had not been able to arrest him as it hadn't issued a red corner notice against him.
"In our conversations with Indian authorities like RAW (Research and Analysis Wing), we said please give us an Interpol notice and we will arrest him, but they failed to do so," the Malaysian source explained.
But his stay in Malaysia came on the radar after k the Najib Razak government lost the elections.
Why is Naik a controversial figure?
The 52-year-old doctor has often been pulled up for his hate speeches. He had once recommended death penalty to homosexuals and also those who abandon Islam. Not just that, Naik has also been accused of financing terror groups amd motivating people to be a part of terror outfits.
Naik runs the Islamic Research Foundation (IRF) am NGO. which is now being probed by Enforcement Directorate (ED) for money laundering.