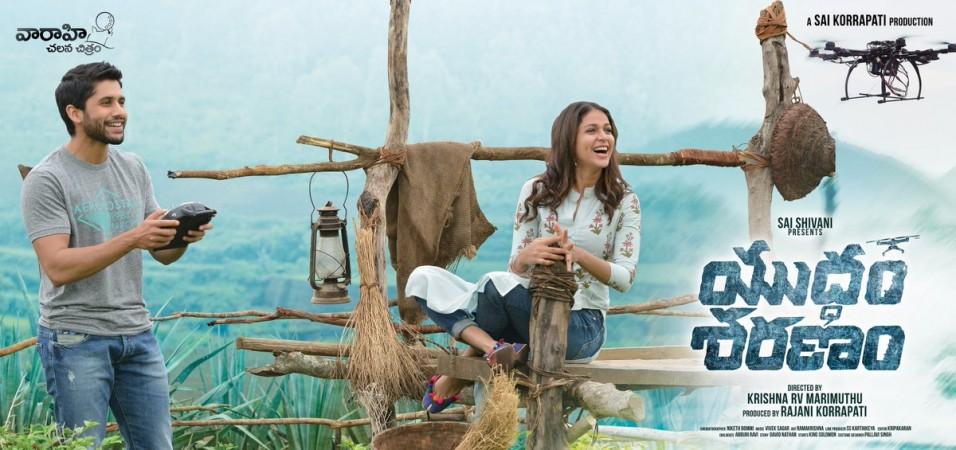 Naga Chaitanya's film Yuddham Sharanam (Yudham Sharanam) has been leaked online within 24 hours of its release and the free full movie download is likely to take a toll on its collection at the box office.
Yuddham Sharanam is a big budget movie, which has been produced by Sai Korrapati and Rajani Korrapati under banner Vaaraahi Chalana Chitram. The makers of the movie have taken all precautionary measures to avoid the leak of the full movie and stop its pirated version being spread on the internet.
But some miscreants have succeeded in getting a full copy of Yuddham Sharanam even before the movie completes one day in the theatres. A notorious gang of Tamilians released the full movie on its website on Saturday morning. The website offers six different versions of the full movie varying from 2.4GB to 200MB for download.
Within hours of its leak, several people have apparently downloaded the movie and watched Yuddham Sharanam. A viewer, who watched this pirated copy, says that the movie was shot during its screening in theatres and its picture quality is not good. The sound quality is not up to the mark, as audience loud cheers keep disturbing here and there. It is better to watch the film in theatres than this pirated version.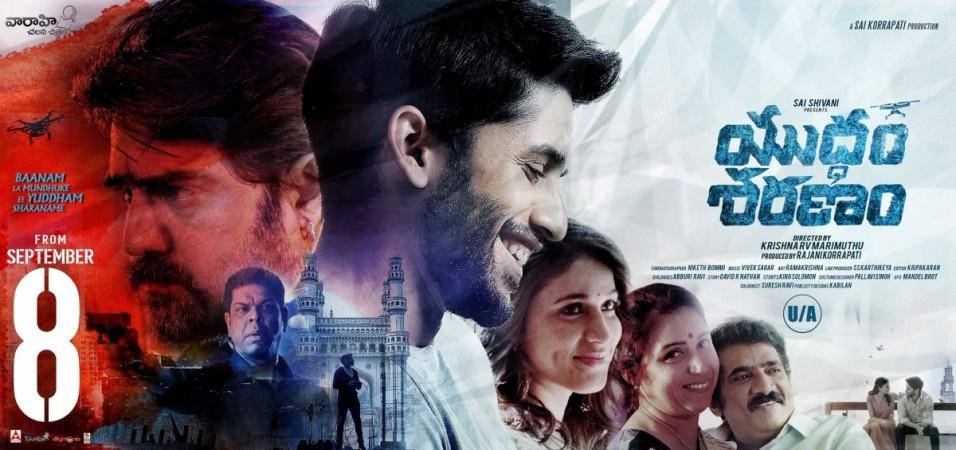 Yuddham Sharanam has collected approximately Rs 7.50 crore gross at the worldwide box office on the first day and earned Rs 4.50 crore for its distributors. The movie has garnered a positive response from the audience and critics and the word of mouth was expected to take its collection upwards over the weekend. But now, its full movie download is set to affect its business in the coming days.