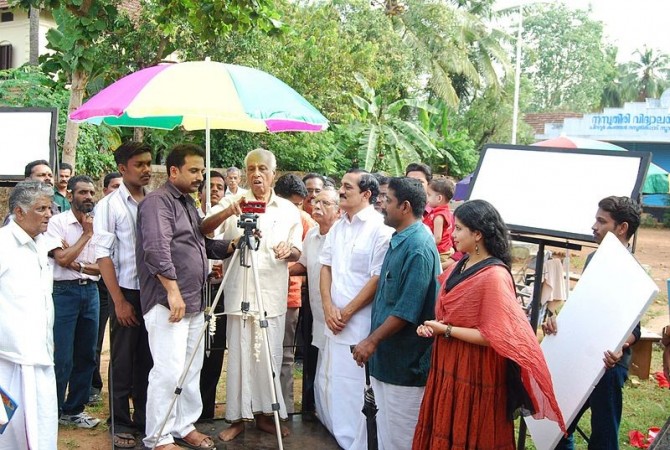 Veteran Malayalam director P Ramdas, director of 1955-release "Newspaper Boy," passed away due to age-related ailments at a hospital in Kottayam, Kerala on Thursday (27 March). He was 83. Ramdas is survived by his two sons.
"Newpaper Boy" was the first neo-realistic Malayalam film and the credit of making the film goes to Ramdas. The film's screenplay was written based on a short story written by Ramdas himself and the veteran directed the film as well.
A group of students led by Ramdas took the initiative to produce and release the film. On 13 May 1955, "Newspaper Boy" was reportedly released in eight cinemas across Kerala, according to Times of India. Although the film was a box office dud, it did receive critical acclaim.
Ramdas was a law graduate who hailed from Ayyanthole in Thrissur. Though he didn't have knowledge about the technicalities of film-making, he and his team went ahead with the project by taking inspiration from books on cinema, reported The New Indian Express.
After making "Newspaper Boy," Ramdas produced two more films - "Nirapara" in 1976 and "Vadakaveettile Adithi" in 1981. But, financial issues forced the veteran director to stay away from making mainstream films. However, he did make short films at intervals, according to the daily.
In 2007, the Kerala government honoured the director with the prestigious "JC Daniel Award," the highest film award in the state, for his contributions to the Malayalam film industry.