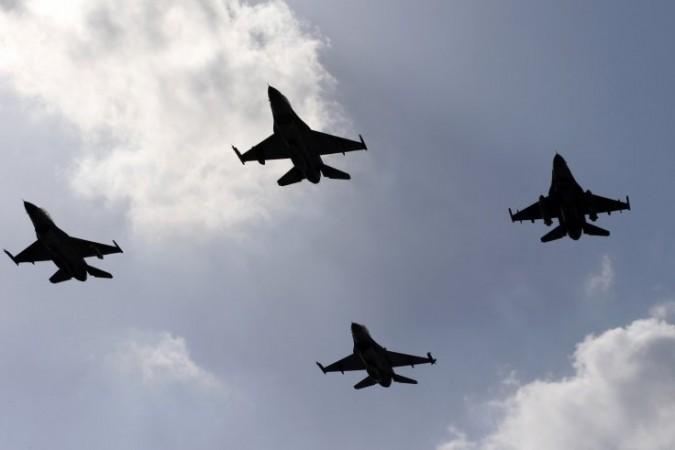 The pilot of a Saudi Arabian jet reportedly shot down in northwestern Yemen has been captured by the Houthi rebels, it emerged on Sunday.
Social media reports originating from Yemen claimed that a Saudi Arabian F-16 fighter jet was brought down in Bani Harith district of the northern part of capital Sanaa.
Confirming the reports, Iran's state-run Press TV claimed that two unexploded rockets were found inside the fighter aircraft and have been seized by the Houthis.
A social media account associated with the Houthis also posted an image of the captured Saudi Arabian pilot, who is seen holding a bottle of water. Saudi Arabia till now has not confirmed the report.
This is the second Saudi Arabian F-16 brought down by the Houthi rebels. Last week, they had shot down another jet in Saada.
#Breaking #Saudi F16 jet shot down in Bani Hareth, Sanaa. Pilot missing, Houthis seize TWO unused missiles. #Yemen pic.twitter.com/GXoPZUQ7Rw

— صداۓ حق (@Saddaehaqpk) May 24, 2015
Saudi Border Crossing Destroyed
With the battle between the two countries escalating, reports on Sunday claimed that the main border between Yemen and Saudi Arabia has been destroyed in heavy artillery fire.
Reuters reported that the Haradh border crossing has been evacuated amid shelling which razed its departure lounge and passport section of the largest border post between the two counties.
BREAKING NEWS YEMEN Saudi Fighter Jet Shot Down In North-West Yemen http://t.co/T2M86bCG4M pic.twitter.com/64pqCkjjaG

— Khalid Ibn Walid (@galid_gm) May 24, 2015