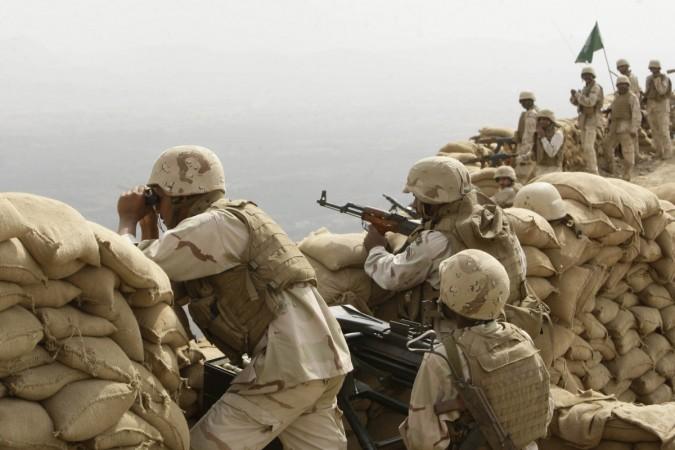 Just a day after they agreed to participate in the United Nations-backed peace talks in Geneva on 14 June, Yemen's Houthi rebels claimed to have captured "a number of Saudi soldiers" during a clash with the KSA armed forces at the Yemen-Saudi border.
The Houthi rebels made the revelation in a statement on Friday. A Press TV report, citing Yemen Army spokesperson Sharaf Luqman, also mentioned the capture of the Saudi soldiers by Yemen's Houthi rebels.
The report, however, did not reveal how many soldiers have been taken captive.
The capture of the Saudi soldiers has, however, not been confirmed. The battle along the Yemen-Saudi border has been intensifying for some time. Last month, the Saudi forces and Yemen's Houthi militia traded heavy artillery fire that destroyed part of the Haradh border crossing, main border crossing between the two countries, overnight, Reuters had reported.
On Wednesday, reports claimed that the Saudi-led air strikes in one of its deadliest days of bombing killed at least 80 people near Yemen's border with Saudi Arabia and in capital Sanaa.
Tensions between the two countries have been brewing since September after Iran-backed Houthi rebels seized Sanaa and then expanded their control into central and south Yemen.
Alarmed by the development, the Saudi-led coalition started an air campaign to restore power to Yemeni President Abd-Rabbu Mansour Hadi, who had fled to Saudi Arabia.
Related